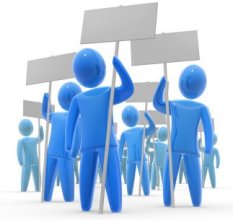 We provide a free online petition tool to create and sign petitions.
Start a social movement by creating a petition
We the undersigned wish to express our real anger at Warwickshire County Council's decision to significantly alter the road network in Rugby Town centre and the surrounding roads. We urge Warwickshire County Council Highways Department, along with elected officials to look again and to make alterations.  Warwickshire County Council has approved considerable traffic changes in Rugby with no public consultation. And this weekend we have seen the results of the first stage. Delay, confusion and pub
Created: 2020-06-21
| Time period | All countries | United Kingdom |
| --- | --- | --- |
| All time | 1094 | 1089 |
| 30 days | 1092 | 1089 |
Update (14.7.20) : The management of St Martin-in-the-Fields have agreed to enter into a dialogue with us on the way forward. However, until any substantive progress has been made, our campaign will continue. Meanwhile, we offer you our sincere thanks and appreciation for your continued support.   For 30 years our orchestras and choirs have brought joy to thousands of people and raised millions of pounds to support the work of St Martin-in-the-Fields and the homeless. Now in the midst of a globa
Created: 2020-07-09
| Time period | All countries | United Kingdom |
| --- | --- | --- |
| All time | 972 | 880 |
| 30 days | 972 | 880 |
Dear Mr. Shelley, As chief executive of Hachette UK, you recently joined many UK business leaders by issuing a statement in support of the Black Lives Matter movement, who led massive demonstrations against police brutality in the US and the UK, and against institutional racism. In your statement, you said that "... there is a more urgent need than ever for us to stand together and educate ourselves, become better allies and offer financial support where we can." You also related how reading a p
Created: 2020-06-20
| Time period | All countries | United Kingdom |
| --- | --- | --- |
| All time | 1001 | 878 |
| 30 days | 1000 | 878 |
Dear Community,  Regrettably, I have received one complaint into Fareham council regarding Warsash Cycles being run from my private workshop at home. The council are currently evaluating if I can continue with the business, but have not made a decision as yet.   I have been fortunate enough to have received enormous support from you all as a community and certainly, my intention is not to cause any members of the community and inconvenience whatsoever. On the contrary, the overwhelming response
Created: 2020-06-25
| Time period | All countries | United Kingdom |
| --- | --- | --- |
| All time | 884 | 877 |
| 30 days | 884 | 877 |
The Career Changers project is a 2.5 year programme that was funded by CITB to increase the amount of women working in the construction industry. Encon understood that sustainable change meant tackling the route causes around the lack of diversity and therefore built a programme that not only supported women to join and retrain in construction, by offering a supported training programme, secured work and fair pay - not apprenticeship rates, but also supported our leaders and managers to build a
Created: 2020-07-08
| Time period | All countries | United Kingdom |
| --- | --- | --- |
| All time | 227 | 227 |
| 30 days | 227 | 227 |
Our beautiful Poole park has been overrun by travellers in recent days, they are making it a no go area with the mess, excrement and people are scared of them. They have entered the park at a time when it was closed to vehicles meaning they forced entry. They have parked all over the cricket pitch and more than likely ruined that too. Then today I hear the council has provided them with 30 portaloos!! Residents have witnessed ducks walking through human faeces all over paths, nappies and used to
Created: 2020-06-26
| Time period | All countries | United Kingdom |
| --- | --- | --- |
| All time | 168 | 168 |
| 30 days | 168 | 168 |
Hi We would like people to support us with our vision in creatingDivine Wellness Manchester  At the moment this building is an abandoned building, it's a beautiful building and myself and my nephew would like to bring this building alive. Our vision is to create a family friendly social space where people can come and enjoy our fresh organic home-made vegan foods, it would be a place where everybody is welcome to learn about health and how to cook healthy meals for themselves because everything
Created: 2020-06-30
| Time period | All countries | United Kingdom |
| --- | --- | --- |
| All time | 170 | 164 |
| 30 days | 170 | 164 |
With a high level of traffic filtering through Pan Estate during the day, it makes it an extremely dangeous transition for all those attending the school. There is poor visibilty when crossing due to buses that are situated outside the school at drop off and at the end of the day. By having a zebra crossing or some other form of safety assistance situated directly outside of the school. it would make it a much safer environment for all those using the road at these times of day.
Created: 2020-06-30
| Time period | All countries | United Kingdom |
| --- | --- | --- |
| All time | 128 | 128 |
| 30 days | 128 | 128 |
PETITION FOR WOMEN'S RIGHTS IN LEBANON PRESENTED BY THE THIRD VOICE FOR LEBANON (LEBANESE SOCIAL AND POLITICAL POLICY AND THINK-TANK GROUP) La3emvoix@groups.facebook.com LAWS AND PRACTICES: Lebanon adheres to the United Nations Charter that states that all men are free and equal and have equal rights with no discrimination between men and women. Despite its adherence to the Charter of the United Nations and the signing of international treaties, there is still much discrimination against women b
Created: 2011-11-05
| Time period | All countries | United Kingdom |
| --- | --- | --- |
| All time | 1532 | 143 |
| 30 days | 1144 | 127 |
To: Ed Davey - Leader of the Liberal Democrats Image created by Clive Carter, Liberal Democrat memberClive Carter, a high profile local Liberal Democrat and former Liberal Democrat Councillor (2018) created this photoshopped offensive image of the only Black leader in London.  We believe depicting a Black politician in a military uniform is loaded with racist connotations and has no place in politics.  Aligning Black British politicians to military dictatorships is a known racist trope associat
Created: 2020-06-27
| Time period | All countries | United Kingdom |
| --- | --- | --- |
| All time | 115 | 115 |
| 30 days | 115 | 115 |