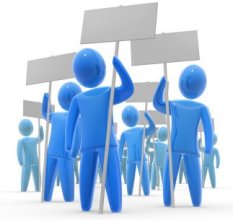 We provide a free online petition tool to create and sign petitions.
Start a social movement by creating a petition
There is planning been drawn up for a further 45 homes to be built on Idle Moor by Gleason Homes with acces from Kenstone Crescent  These houses are to be built on land that was previously a mine. This space is classed as Urban Green Space. We have to stop the over development of urban areas now. Idle & Thackley are the most desirable places to live in Bradford. This is due to the open green spaces and community feel. Please sign the petition and then share this petition amongst all your fri
Created: 2021-09-02 Statistics
| Time period | All countries | United Kingdom |
| --- | --- | --- |
| All time | 614 | 612 |
| 30 days | 614 | 612 |
We need a footpath along Sutton Lane before we have another tragedy. We also need traffic calming measures along Sutton Lane and Main Street  together with any other roads in the vicinity where drivers speed dangerously.
Created: 2021-09-21 Statistics
| Time period | All countries | United Kingdom |
| --- | --- | --- |
| All time | 563 | 557 |
| 30 days | 563 | 557 |
June 2021 was the worst month on record for illegal Channel crossings, with 2,100 arrivals.  This graph, produced by Migration Watch, highlights the escalating scale of the problem by showing reported Channel migrant crossings for the first six months of each year, 2018-2021: The likelihood is that about 20,000 migrants will cross the Channel from Europe in 2021, to add to the 46,000 who are known to have crossed over the previous three years.  And these figures will significantly underestimate
Created: 2021-07-15 Statistics
| Time period | All countries | United Kingdom |
| --- | --- | --- |
| All time | 1288 | 1255 |
| 30 days | 398 | 392 |
An Appeal has been put forward to the Ayuntamiento of La Oliva with respect to the restrictions our district is undergoing. (A copy of which is available on request. Live music, entertainment and more importantly, our musicians are being penalised which is affecting tourism and denying people the right to earn a living, the only way they can. Please help by signing this Petition so we can re-gain our Musical Freedom. Thank you.   Se ha presentado un Recurso al Ayuntamiento de La Oliva con respec
Created: 2021-08-26 Statistics
| Time period | All countries | United Kingdom |
| --- | --- | --- |
| All time | 594 | 348 |
| 30 days | 594 | 348 |
Glenkingie Terrace planning application appeal. The developer has appealed against the decision of the Highland council's refusal for planning permission for 18 houses and flats at Glenkingie Terrace / Kilmallie Road Green.  This now means the decision is outwith local hands and will be considered by Scottish Government officials in Edinburgh. Planning was refused by Highland Council in April 2021, with Ben Thompson stating that the impact on existing resident parking and green space were too gr
Created: 2021-08-05 Statistics
| Time period | All countries | United Kingdom |
| --- | --- | --- |
| All time | 326 | 319 |
| 30 days | 9 | 319 |
United utilities have this year 2021 stopped the use of paddleboards on two of its lake district lakes which were previously allowed. They still allow the use of Kayaks and Canoes on these lakes (this includes inflatables) The reason is, they consider there is a higher risk of drowning accidents by the use of SUPs due the increased risk of falling into cold water. SUP has incresed masively in popularity however there have been no calls for emergency services to SUP accidents or drownings in eith
Created: 2021-08-18 Statistics
| Time period | All countries | United Kingdom |
| --- | --- | --- |
| All time | 362 | 358 |
| 30 days | 28 | 169 |
Please support our application to create a Linear Park Liveable Neighbourhood! Fast moving and inappropriate traffic has become a significant safety hazard and a blight on our neighbourhood. The area has become a major traffic rat-run and a route for large HGVs which can often be seen trying to negotiate our narrow residential streets. In just the past three years, traffic has caused extensive damage, including: Major damage to a parked car belonging to the occupants on Ringwood Road caused by a
Created: 2021-07-31 Statistics
| Time period | All countries | United Kingdom |
| --- | --- | --- |
| All time | 164 | 163 |
| 30 days | 1 | 159 |
Brent Council granted permission (19/3738 July 2020) to erect a three storey block of flats in the land FULL OF MATURE TREES, next to Aylesbury Street and West Way, in Neasden Lane (A4088) by the bust stop after the flyover. Using Covid as a coverage TFL sold a public green space to a housing development company and pushed throug the planning permission to cut all the trees and built 9 flats next to a polluting road allowing the neighbouring streets surging with pollution too once the trees are
Created: 2021-09-11 Statistics
| Time period | All countries | United Kingdom |
| --- | --- | --- |
| All time | 157 | 156 |
| 30 days | 157 | 156 |
The petition We, the undersigned, are concerned about the maintenance and preservation of 51 Tickford Street, Newport Pagnell (also known as "The Wrestlers"), a grade II listed building. Structural damage is evident from the exterior, specifically between the door and window (as shown in the image). We urgently call on the councils of Newport Pagnell and Milton Keynes to investigate and put forth an Urgent Works Notice if required, to safeguard the preservation of this unique and ancient buildin
Created: 2021-08-01 Statistics
| Time period | All countries | United Kingdom |
| --- | --- | --- |
| All time | 539 | 534 |
| 30 days | 66 | 116 |
Dear Gillingham FC Supporters, Divided we are solitary voices of the dissatisfied, together we can be a movement for true change at Gillingham FC. We have witnessed the club's slow decline financially in recent times. The cracks had been papered over with small windfalls from player sales and the Centreplate court case, however there have been no recent events of this nature and we currently cannot name a full match day squad. Paul Scally came at a time of near oblivion, there's no denying that
Created: 2021-08-28 Statistics
| Time period | All countries | United Kingdom |
| --- | --- | --- |
| All time | 108 | 106 |
| 30 days | 108 | 106 |