We Want Stu Wood Back at TeamCC at 6am Each Day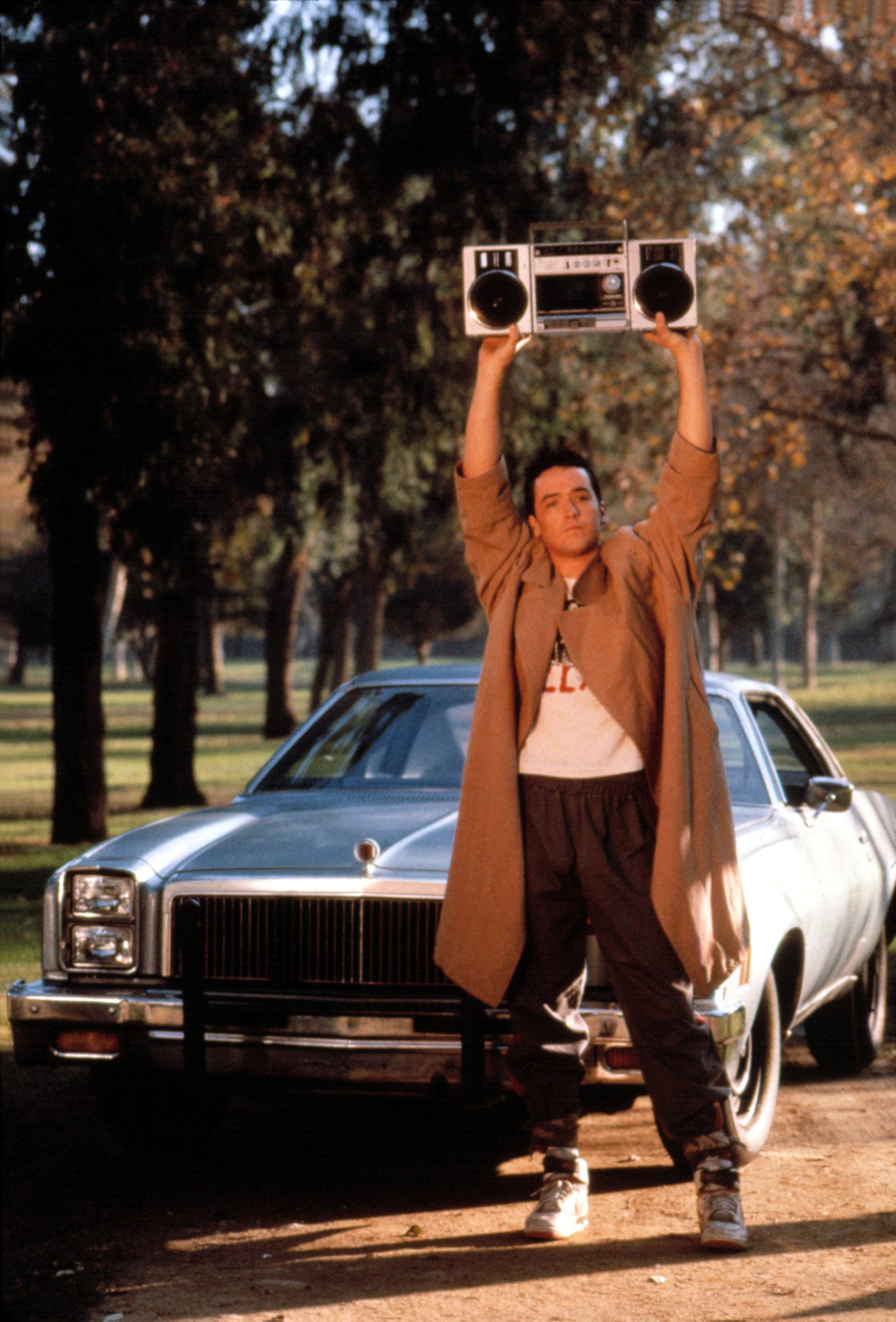 Many of us have seen our fair share of adversity this year. Since Lockdown 2.0 ended, the final straw for many of us was not seeing that fur lined hood and trucker cap come around the corner of the mall into the TeamCC waiting area, holding his cup of coffee and dispensing his unique brand urban philisophy and sunshine to all his fellow 6am crew. 

This petition is our chance to stand up and say "Stu Wood, we want you back" - lets not take this sitting down, there's only so much shit we are prepared to take in 2020.

Let's take a stand, let's stand outside of Stu's house with a Ghetto blaster raised above our heads playing a tape cassette version of "Do They Know It's Christmas" at full blast to show our love, lets tell Stu how much we all miss him and that as far as the 6am'ers are concerned, no man gets left behind. 

Be heard, demand that he return, if not now, then sometime soon. His friends are here for him. He may be a bellened, but he's our bellend. 
Sign this Petition
By signing, I authorize Adam Eason to hand over my signature to those who have power on this issue.
---
Is there something you want to change?
Change doesn't happen by staying silent. The author of this petition stood up and took action. Will you do the same? Start a social movement by creating a petition.
Start a petition of your own
Most popular petitions in last 30 days
This petition is to show the Organisers of the Mull Rally that Competitors, Marshals and the Islanders of Mull DO NOT want the newly proposed 2 leg, repetitive daylight format of the Rally that they are trying to get through. 
Created: 2020-12-26
| Time period | All countries | United Kingdom |
| --- | --- | --- |
| All time | 388 | 384 |
| 30 days | 388 | 384 |
At Ipswich and Colchester Hospitals, the current advice regarding PPE mirrors PHE's misguided advice that surgical masks, gloves and an apron are adequate protection against Covid-19.  Staff members at ESNEFT have fallen ill, and even died following contracting Covid. Many believe they caught it from work.  Staff have concerns around the increased transmissibility of the new strains of the virus, the lack of ventilation on wards, the rapid increase in covid admissions, and the fact they feel inh
Created: 2021-01-15
| Time period | All countries | United Kingdom |
| --- | --- | --- |
| All time | 345 | 343 |
| 30 days | 345 | 343 |
We are reaching out to the people of the Harborough District to see if there is any interest in a Crisis Cafe in the town for mental health support, counselling, to get information or just somewhere to go to talk and hang out with a coffee. 
Created: 2021-01-02
| Time period | All countries | United Kingdom |
| --- | --- | --- |
| All time | 201 | 199 |
| 30 days | 201 | 199 |
St. Ilid's Meadow in Llanharan has existed for nearly 5 1/2 years. Throughout this time the postal service has been very inconsistent, which has obviously been exacerbated by the Covid-19 Pandemic. Residents regularly go 2 weeks at a time without receiving post, and some are still waiting for post which was due before Christmas. Enquiries have been made with Pontyclun Sorting Office by numerous residents only to be told that the area is an 'overtime only' round and that if nobody wants to work t
Created: 2020-12-31
| Time period | All countries | United Kingdom |
| --- | --- | --- |
| All time | 97 | 97 |
| 30 days | 97 | 97 |
Hey gang, as I'm sure you all know - our next instalment of rent is due on the 18th of January and Theatre and Social Change don't think its fair or right for any student not currently in CC to have to pay the sum of £2,800 for a room that sits empty. We're rallying everyone who lives in CC to make their voices heard on this issue. Our demands of Rose Bruford and Christopher Court are as follows: 1. An immediate freeze of all accommodation fees for those not in residence at Christopher Court. 2.
Created: 2021-01-06
| Time period | All countries | United Kingdom |
| --- | --- | --- |
| All time | 80 | 80 |
| 30 days | 80 | 80 |
For decades Grimsby Golf Club has been known as the Lincolnshire's jewel in the crown, with a mixture of rolling landscape lined with some of the oldest trees in Grimsby.  This year has seen the removal of so many trees and bushes on the course the venue is becoming un-recognisable,  This petition is to stop this happening NOW and persuade he board to hold an EGM where these actions can be properly discussed with the members and a democratic way forward can be achieved.   
Created: 2021-01-01
| Time period | All countries | United Kingdom |
| --- | --- | --- |
| All time | 70 | 70 |
| 30 days | 70 | 70 |
As scholars, researchers, activists and concerned individuals, we, the undersigned, strongly condemn President Donald Trump's proclamation recognizing Moroccan sovereignty over Western Sahara.  Western Sahara is a case of unresolved decolonization.  Decolonization is not only a legal process, but a political struggle, one which has often been waged through the global public sphere. World public opinion, transnational solidarity and global attention have historically been integral to successful d
Created: 2021-01-07
| Time period | All countries | United Kingdom |
| --- | --- | --- |
| All time | 440 | 67 |
| 30 days | 440 | 67 |
   We, the undersigned, are very concerned at the recent removal of vegetation from the important green open space known as Swallows Meadow, located between Bassett Close and Lower Earley Way in Wokingham Borough. We note that Earley Town Council is seeking to have this land, which is part of an important green corridor, designated and protected as a Local Green Space. We are concerned that the recent activity on this land may be in preparation for some form of housing or related development, wh
Created: 2020-11-18
| Time period | All countries | United Kingdom |
| --- | --- | --- |
| All time | 1286 | 1281 |
| 30 days | 65 | 65 |
The introduction of Permit Parking on Somerset Road and Weymouth Road in Frome under Traffic Regulation Order (TRO) Mendip Order 2012, Amendment No. 16 is flawed and unfair, and we object for the following reasons:   The original reason which prompted the residents of Weymouth Road and Somerset Road to engage with the Council about Permit Parking no longer applies. Since the closure of the Steiner Academy Frome, the number of children attending the new school on the Park Road site has plummeted,
Created: 2020-12-21
| Time period | All countries | United Kingdom |
| --- | --- | --- |
| All time | 67 | 66 |
| 30 days | 64 | 63 |
January 11, 2021 ADDENDUM TO BAR COMPLAINT:   On or about December 20, 2020, I filed a bar complaint against attorney Matt Gaetz for his role in an attempt to subvert a free and fair election, in abrogation of his oath of office, as a waste of valuable court resources, filed in bad faith and without any basis in the law.  Since that time, much has transpired.  Rather than being chastened in his comportment, on or about January 6, 2021 (and in the days leading up to that date) Mr. Gaetz made se
Created: 2020-12-15
| Time period | All countries | United Kingdom |
| --- | --- | --- |
| All time | 25256 | 53 |
| 30 days | 24715 | 53 |
PetitionOnline.uk
We provide free hosting for online petitions. Create a professional online petition by using our powerful service. Our petitions are mentioned in the media every day, so creating a petition is a great way to get noticed by the public and the decision makers.