Stop the cuts at Walkden Sixth Form Centre
 In response to huge, ongoing Central Government cuts to further education funding, Salford City College is proposing to drastically reduce the size of the Walkden Sixth Form Centre, selling off land, slashing teaching capacity and cutting the range of courses available.  57 jobs will also be cut.  This will take away educational services where they are needed most, with students from Walkden and Little Hulton having to travel ever increasing distances to access courses.  Many students and families in the area may struggle to afford the cost of such long journeys at a time when they are already suffering the effects of other Government cuts.  The most disadvantaged will suffer the most.  How are young people expected to aspire to achieve under such attacks to their chances of bettering themselves?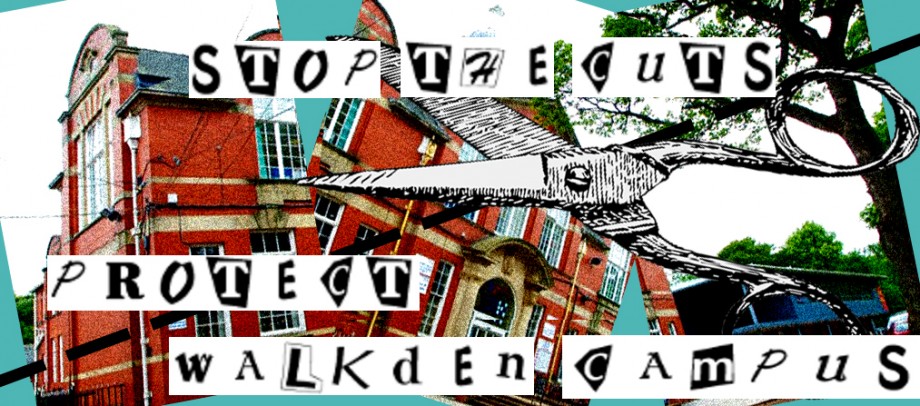 The college also plans to reduce support services and counselling, making life even harder for students who may already find the pressures of life and work too much.  The amount of face to face teaching will be halved as more teaching goes online.
We want to see Walkden Sixth Form Centre saved so that young people from Walkden, Little Hulton and surrounding areas can freely and easily access the educational services they need and deserve. 
Please join us in showing support for Walkden Sixth Form Centre, the staff and students by demanding the Government stop these savage cuts to further education funding and that Salford City College works with the whole community to ensure that the people of Walkden and Little Hulton continue to have access to quality, local educational facilities.
Thank you for your support. Please contact us if you can further help to support our campaign.
Councillors; Richard Critchley, Kate Lewis, Brendan Ryan, Pat Ryan, Eric Burgoyne, Adrian Brocklehurst, Sammie Bellamy  
Announcement from the administrator of this website

We have closed this petition and anonymized the personal information of the signatories.

European Union's General Data Protection Regulation (GDPR) requires a legitimate reason for storing personal information and that the information be stored for the shortest time possible.