Keep Mytchett Sure Start Open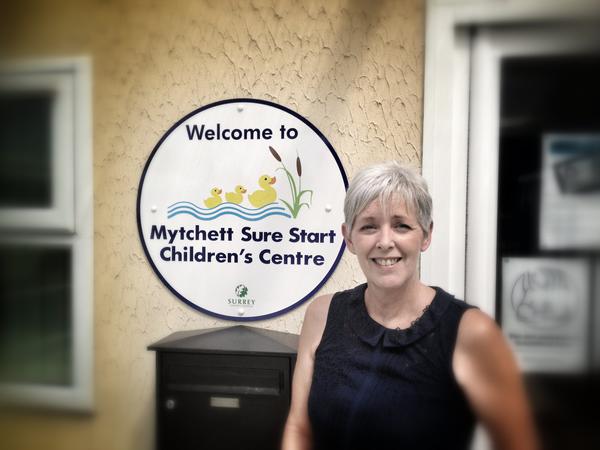 KEEP MYTCHETT SURE START CENTRE OPEN - SIGN NOW!
This petition is to try and have our voices heard and to keep a valuable and respected resource in the community open to young families. I have provided links to their website throughout this piece to show the amount of work that goes into running this centre.

The centre does an awful lot to support mothers, fathers and babies in the early days and continues to help them develop their skills and Elaine works so hard to create fun and educational environments to develop childrens skills too. Elaine welcomes everyone and absolutely throws her all into supporting each and every family who walk through that door. Elaine has worked within the community for a number of years and because of this has a great understanding of what the community needs and wants. She is very well respected, does over and above what is required of her and deserves to be acknowledged and supported by all who have ever had the pleasure to meet her.
Parents, carers, grandparents and children can use the centre with their children every day if they wish and many attend 2-3 times a week for playgroups or new mums groups. I myself have attended a pregnancy group 'Mums n Tums' (of which some of my most important friendships have been formed), 2 regular playgroups (which my son absolutely loved), special events (coffee mornings for mums to meet new mums and summer fun events), Daddy groups, weigh-ins (each week) and evening skills classes designed to teach mothers fun and creative things (I have hosted myself and taught face-painting, also attended cupcake decorating).

Elaine provides families with professional support for a number of issues and continues that support for some time by following up with them, she respects each families cirrcumstances and does her utmost to provide enough help so they can get back on track as a family. She even extends her knowledge and spport to an online mothers support group after she has finished her hours at the sure start centre. This group was set up by me with Elaine's full support. The centre and helping mothers and their children is Elaine's passion and anyone can see that.
I have said it before and will say it again and again to emphasize how valuable Elaine and the team are to the community. . . I would not be the mother I am today without them all. I'm sure a lot of mums could agree.
If you, like me, believe that this centre is the hub of the area for mums and their children then please sign this petition and make your voice heard. Send it to anyone who knows Elaine, anyone who uses the centre and anyone who agrees with the above information, Dads included! We must support Elaine, Trish and all the midwives in what they do and keep this centre open.
Thank you for your support.
Announcement from the administrator of this website

We have closed this petition and we have removed signatories' personal information.

European Union's General Data Protection Regulation (GDPR) requires a legitimate reason for storing personal information and that the information be stored for the shortest time possible.