Replace The Fence In The Plymouth Dog Park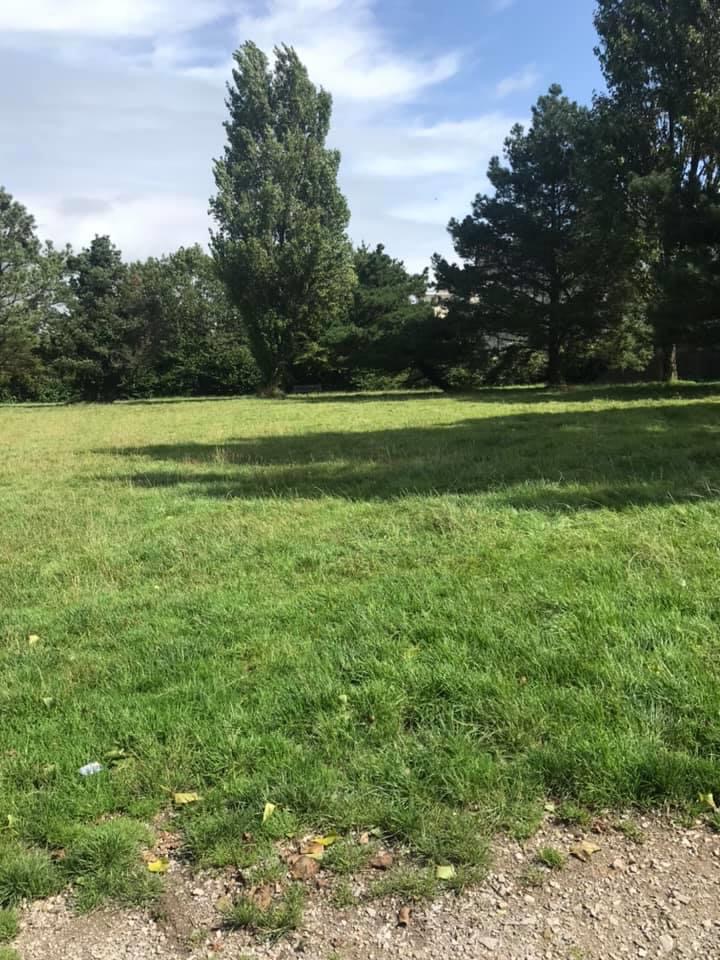 The North Road West dog park is an invaluable resource for local and not so local dog owners. 


The inner fence which usually provides a safe place to run your dog off lead was recently damaged and has now been completely removed by Plymouth City Council. They have no plans to replace the fence. 


This safe place for dogs to run is so important for people who are still training their dogs, who have puppies or have a dog such as a rescue who are harder to teach recall. The park is in constant use and many people drive to it from further afield. Plymouth City Council are very good at providing safe and fun places for kids and families but dog owners have been left wanting by their actions in not considering the replacement of this fence. Especially important at a time when puppy thefts are on the increase. 


Please sign this petition and share it with your friends to convince the PCC to reconsider. 
Sign this Petition
By signing, I authorize Alison White to hand over my signature to those who have power on this issue.
---
Is there something you want to change?
Change doesn't happen by staying silent. The author of this petition stood up and took action. Will you do the same? Start a social movement by creating a petition.
Start a petition of your own
Most popular petitions in last 30 days
To: Prime Minister Mateusz Morawiecki, Members of Parliament:   Article 196 of the Polish Penal Code states the following: Whoever offends the religious feelings of other persons by outraging in public an object of religious worship or a place dedicated to the public celebration of religious rites, shall be subject to a fine, the penalty of restriction of liberty or the penalty of deprivation of liberty for up to 2 years. This is an offence prosecuted ex officio by the public prosecutor's office
Created: 2021-03-12
| Time period | All countries | United Kingdom |
| --- | --- | --- |
| All time | 5780 | 364 |
| 30 days | 4185 | 240 |
Over the last 12 months we have seen the informal creation of popular routes for walking, cycling and running on our country lanes in Eccleston, Heskin and Mawdesley.  It has been wonderful to see so many people out, young and old, exercising and enjoying the countryside that surrounds our villages.  However, as the lockdown has eased and car use has increased, a number of these havens are becoming dangerous.  We want to encourage and maintain the high levels of people out exercising on our lane
Created: 2021-04-07
| Time period | All countries | United Kingdom |
| --- | --- | --- |
| All time | 200 | 198 |
| 30 days | 200 | 198 |
We are requesting Avanti to stop current plans to redevelop the Avanti Park Early Years outdoor area until a meaningful consultation with parents/carers can be carried out to address concerns about the overuse of artificial grass and tarmac and the negative impact of design flaws on the learning and play experience of the children. The parents and carers of children at Avanti Park school who have signed this petition are concerned about the plans for the following reasons: The redevelopment plan
Created: 2021-03-23
| Time period | All countries | United Kingdom |
| --- | --- | --- |
| All time | 167 | 165 |
| 30 days | 167 | 165 |
On the 8th February, I will be launching a Group Litigation Order (GLO) against the UK Government for False Advertising surrounding the Covid19 campaigns. Until people start being held accountable, this will never end. Although I only need 18 signatures to file this order, I believe it will strengthen the case for the Judge to see how many people are backing this fight. Since March 2020, the UK Government have spent billions of pounds of tax payers money on illegal advertising surrounding Covid1
Created: 2021-02-01
| Time period | All countries | United Kingdom |
| --- | --- | --- |
| All time | 18296 | 17742 |
| 30 days | 173 | 159 |
Dear Federal Council, Dear Parliament, Dear FOPH, Dear Conference of Cantonal Directors of Public Health (GDK) and Medical Specialists Association FMH, Dear Cantonal and City Parliaments of all Swiss Cantons,    A SWISS NATIONAL STRATEGY FOR LONG COVID AND ME/CFS PATIENTS   ME/CFS Schweiz, which has been working for patients with Myalgic Encephalomyelitis / Chronic Fatigue Syndrome (ME/CFS) for over 25 years, would like to urge you to recognise that, according to case figures from the UK, one i
Created: 2021-03-22
| Time period | All countries | United Kingdom |
| --- | --- | --- |
| All time | 1767 | 75 |
| 30 days | 1764 | 75 |
For many years local residents have been denied access to the local community centre, Choppington Welfare. Things have become apparent that there is a clear segregation and that certain community residents have been denied access due to where they live. This is wrong and unjust. There has been absolutely no explanation of why this has happened from one of the trustees who is also the treasurer. What is the Welfare Centre being used for if the local community is denied access? If you would like t
Created: 2021-03-28
| Time period | All countries | United Kingdom |
| --- | --- | --- |
| All time | 59 | 58 |
| 30 days | 59 | 58 |
We the undersigned wish to remove the existing board of the Carlow Home
Created: 2021-04-05
| Time period | All countries | United Kingdom |
| --- | --- | --- |
| All time | 34 | 33 |
| 30 days | 34 | 33 |
Women have been historically let down by the medical profession. These disparities between women and men's health continue to this day, in part because of inadequate education about gendered health disparities in medical school.  58% of women with endometriosis visit their GP more than 10 times before diagnosis, with women waiting an average of 8 years to be diagnosed. Women are 50% more likely to be initially misdiagnosed when they present at A&E with a heart attack than men. Girls with aut
Created: 2021-03-27
| Time period | All countries | United Kingdom |
| --- | --- | --- |
| All time | 31 | 31 |
| 30 days | 31 | 31 |
ریاست و نمایندگان محترم مجلس شورای اسلامی  مسئولین محترم نظام سلامت کشور    با سلام و احترام     در آخرین روزهای سال جاری اطلاع پیدا کردیم طرح «تاسیس سازمان طب اسلامی ـ ایرانی» به عنوان سازمانی مستقل از طرف برخی نمایندگان، تقدیم مجلس شورای اسلامی شده است.  در این ارتباط لازم می‌دانیم مطالبی را یادآوری نموده و توجه عموم مردم و مسئولان را به آنها خواستار گردیم؛    ١-دانش طب در تمام دنیا و طبق قوانین جاری کشور ما یکپارچه است و متولی سازماندهی دانش آموختگان آن و نظارت بر کیفیت ارایه خدمات درمانی و س
Created: 2021-03-22
| Time period | All countries | United Kingdom |
| --- | --- | --- |
| All time | 2641 | 31 |
| 30 days | 2633 | 31 |
Dartford Town Centre has experienced a large increase in population density over the last 5 years. Development of the old GSK Site at Mill Pond Road and the Northern Marshes has led to an increase in traffic and footfall into Dartford Town Centre, however this side of the rail way tracks is disconnected from the town centre due to inaccessibility. There are many people now living in Dartford with a desire for safe, clean and well-lit walking routes into the town centre and to the train station w
Created: 2021-03-11
| Time period | All countries | United Kingdom |
| --- | --- | --- |
| All time | 210 | 209 |
| 30 days | 28 | 28 |
PetitionOnline.uk
We provide free hosting for online petitions. Create a professional online petition by using our powerful service. Our petitions are mentioned in the media every day, so creating a petition is a great way to get noticed by the public and the decision makers.