Let Talal travel from Gaza
Dear MP, MEP, Egyptian Embassy
Please do all you can to enable Talal Abu Shawish to travel from Gaza to join CADFA's Erasmus+ (European-funded) project Twinning in Action. He needs to be in Newcastle on Friday 11th December - but even if he is late, we want him to join the project! Please help!
More information from the project organisers CADFA at contact@camdenabudis.net
---------------------------------------
This petition link will be inserted into CADFA's letter to our MP, MEPs and the Egyptian Embassy.  The story is below.
----------------------------------------
Information on the CADFA Twinning in Action project is here... Twinning in Action
One of the participants on the CADFA Twinning in Action leaders' visit is Talal Abu Shawish from Gaza. Talal has been involved in CADFA's work since 2012 when we began to build the 'Common Ground' exchange which was meant to bring together participants from the West Bank and Gaza as part of the Palestinian group, to meet people from the UK.  It is terrible that people from different parts of Palestine needed to come to the UK to meet, but they and we were excited about that and hopeful that it would happen. Talal was able to travel to the UK on an advance planning visit in June 2013. Here is a picture of the group waiting to travel. Talal is in the middle.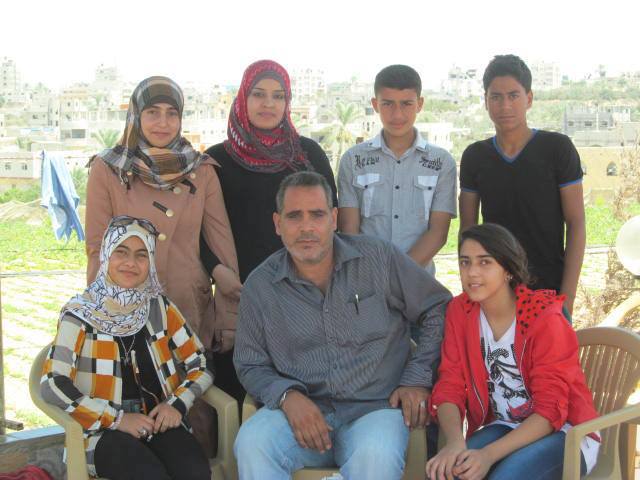 However during his time here, the political changes in Egypt made travel from and to Gaza (already severely restricted by Israel) very difficult indeed. The participants from Gaza were not able to join the 'Common Ground' visit. Here is a picture of a long wait at Rafah terminal.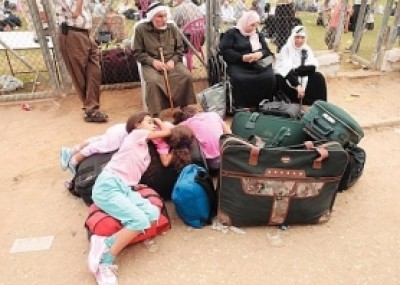 We have promised the group and ourselves that we will do our best to bring them when it is possible.
In January 2014, our student visit again was planned to involve people from Gaza – Again, Talal was to lead it. We worked hard to get them to come and many people signed this petition. But unfortunately, again, it wasn't possible for them to come.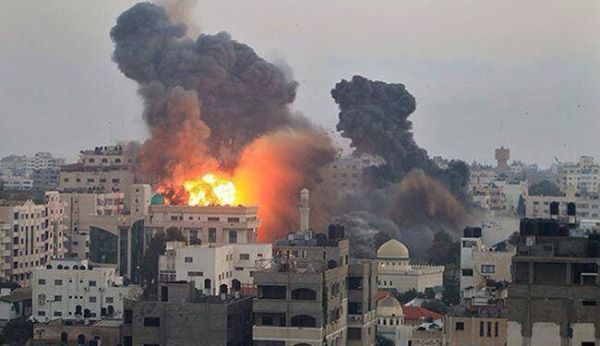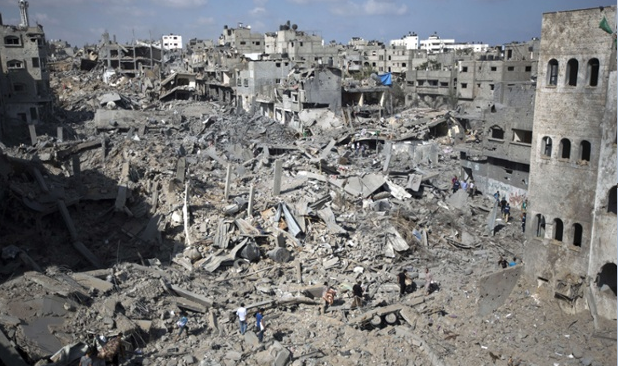 And then in summer 2014, the terrible war on Gaza took place over 51 days – thousands were killed, vast numbers made homeless or traumatised, injured or bereaved. Here is a letter written by one of the girls from the Common Ground group about her experience of the war; above are photographs of some of the heavy bombing and of some of the terrible result.
When the ceasefire happened at the end of August, the expectation was that Gaza would be reconstructed and the siege would be lifted. But no... there are still people living in tents, the siege is tighter than ever, Gaza has suffered big floods on top of the destruction and it is hard to imagine what everyone living there is going through.
We want to bring Talal to join our CADFA leaders' training, and later to bring some Gaza young people on our visits. He has applied for his visa, which is now in his passport on the way to him via Aramex.  That is a big hurdle passed but in the case of someone from Gaza, not the deciding factor.  At the moment the Rafah crossing to Egypt is completely shut.  Nearly two million people in Gaza are prisoners. Talal is a participant on an EU-funded exchange. CADFA is writing to our MPs, MEPs and to the Egyptian Embassy to alert them this fact. We are asking supporters of CADFA to help us by signing this on-line petition and we will send the link with our letter. Please please do this today and send it to all of your friends.
We also want to do what we can IN GENERAL to raise the issue. TThe issue is bigger than Talal, of course, and whether or not he comes, we will be demonstrating for the freedom of movement of Palestinians on 19th December - this of course includes Gaza. See CADFA Facebook page and email list for details.
Sign this Petition
By signing, I authorize CADFA to hand over my signature to those who have power on this issue.