Dear Wall To Wall Media & Rope Ladder Fiction, Please Give All Us Waterloo Road Fans A First Ever Christmas Special & Perhaps A Feature Length Film Edition As Well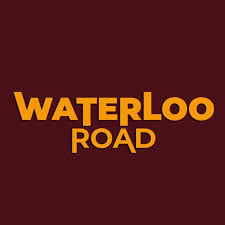 For the attention of Wall to Wall Media & Rope Ladder Fiction, 
I must be the BBC's Waterloo Road's number one FAN because not only have I saw EVERY episode of all the original ten series, but since the covid lockdown of 2020, me & my mother have been binge watching all ten series on a loop on the BBC iPlayer & we definitely show no signs of boredom with it.
However, along with numerous OTHER fans of this fantastic series, we are MEGA excited for the REBOOT of the series in January of 2023 & we cannot WAIT to see what this crazy school drama has in STORE for us all! 🤣🤣🤣🤣🤣🤣🤣😁😁😁😁😁😁😁😁👏🏻👏🏻👏🏻👏🏻👏🏻👏🏻👏🏻👏🏻👏🏻👏🏻👏🏻
I was gutted when it was axed after series ten, but I always held on to the hope that the BBC would bring it back & my hope has finally paid off.
I have always believed that the BBC ensures first class programming for their viewers & Waterloo Road definitely IS a first class drama series with first class acting & created by a first class writing team.
My birthday is on Christmas eve & I know that it won't be possible THIS year, but even late on in 2023 or beyond, myself & many other fans would absolutely LOVE for Wall to Wall Media & Rope Ladder Fiction to make a Waterloo Road CHRISTMAS special, I gave this idea some years ago, but I was told that it wouldn't be likely because schools are off at Christmas & the LAST thing that any staff or student would want to think about is work or education.
However, the idea would be something along the lines of Waterloo Road during DECEMBER, the school being given a cheery festive makeover, perhaps a pantomime, karaoke or disco, or even a school trip to a Christmas market, to Lapland or New York, even a Christmas meal out, but in true Waterloo Road FASHION, SOMETHING has to go wrong, for this to show on my birthday on Christmas eve OR on Christmas day, it would be an absolute dream come true for almost ANY Waterloo Road fan! 🎅🏻🎅🏻🎅🏻🎅🏻🎅🏻🎅🏻🎅🏻🎅🏻🎅🏻🎅🏻🎅🏻
& how about a feature-length Waterloo Road MOVIE?
In my opinion, the show has been an absolute phenomenon since its original inception in 2006 & I Know that the reboot will be even better, but a feature-length movie featuring a more Post-watershed hard-hitting GRITTIER story about the school would certainly be a major DELIGHT for all us fans & it would show us all that Waterloo Road would be taking the show to a whole new level with an even DARKER look at today's education whilst some of the tv series humour remains, again this would be an absolute DREAM come true for all Waterloo Road fans, INCLUDING myself & my mother.
To Wall to Wall Media & Rope Ladder Fiction, ALONG with the BBC, I trust that you will try to do your absolute BEST to provide all Waterloo Road fans out there with exactly what they truly DESERVE. 
Yours Very Sincerely 
Waterloo Road's Number One Fan