The Pronouncement of Liberty 2020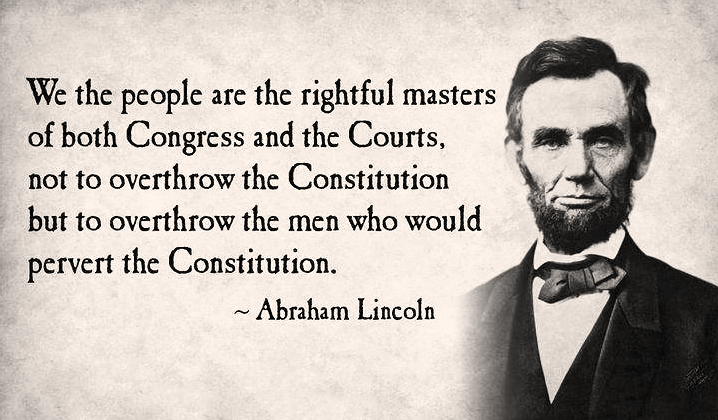 This Pronouncement of Liberty is our counter-strategy to those who are defying the will of the American people destroying America.
Let it be known, on this day, July 4, 2020, and any day hereafter, that we, the undersigned United States Citizens, will no longer allow our elected officials to violate or impede the God given rights of all U.S. Citizens as found in the Unted States Constitution. As citizens of this great nation, we declare that we are taking up the cause of Liberty because of the many violation and much overreach that has occured from those duly elected officials who claim to be acting on our behlaf.  These greivous acts have brought our country to the brink of disaster.  We are a people that respect the rule of law and expect our elected officals to do the same. 
We will declare boldly the truth of the actions of individuals that have corrupted our laws and are maintaining their hold on power by any and every means possible. We will expose the corruption and exploitation of our systems by big business and corporations that led to changes in our laws that have stripped powers guaranteed to individual U.S. citizens in the constitution. We will publicize the names and acts of those corrupt politicians who have allowed these changes to happen and seek the active removal and prosecution of these individuals.
We denounce the corruption that plagues our publicly elected officials. Many have made substantial financial gains outside of their pay while serving the American people. Many have used their position to take advantage of opportunities not available to the average American . This includes their personal life amenities--including pay and insurance. We support the idea that if the congress passes a law upon the american people, it will apply it to themselves as well.
We consider it a high privilege to represent the American people in congress. We will hold all these individuals to a higher ethical standard and we support the appointment of a civilian, executive appointed committee working closely with the Department of Justice to oversee and investigate all financial dealings of every congressional and judicial official.
We have witnessed the near destruction of our country because of judges who have compromised the definition of free speech.
We will expect our judged to hold all politicians, leaders, and citizens of this nation to the standards of 18 U.S. Code Chapter 115—Treason, Sedition, and Subversive Activities.
We support free speech as outlined in the first amendment of the U.S. constitution.
We also insist that the freedom of speech be balanced, to the strictest possible degree, with
18 U.S. Code Chapter 115.
We will support the removal and prosecution of all individuals who engage in such activities. We support the impeachment and removal of every judge who fails to uphold the law in regards to
18 U.S. Code Chapter 115. It is time to root out the evil corruption that we have allowed to get above the American people.
We demand Equal application of the law for all citizens and the freedoms granted in the constitution for all citizens upheld and granted under all circumstances.
In celebration and honor of Constitution day 2020, we support the exposure and delivery, to the American People, of the names of traitors and tyrants with the supporting documentation of their actions on September 17th, 2020. 
By adding our name to this pronouncment, we the undersigned, agree 
to educate ourselves and be prepared to do what is necessary to remove all those, from their duly elected positions, who support restricting freedoms guaranteed in the U.S. Constitution. 
We will not shrink from our duty to act as American citizens in maintaining and sustaining the Constitution of the United States.
Let them hear our united voices, let them see as many signatures as their will be votes for
equal application of the law for all citizens and the freedoms granted in the constitution for all citizens upheld and granted under all circumstances.
Let them know those we elect will vote the mind and will of the people or they will be replaced. This simple document declares to the traitors and tyrants that we are coming for them.
The days of acquessing are gone. It is now that we stand--black and white, male and female, old and young--One Nation, under God with Liberty and Justice for All.
Sign this Petition
By signing, I authorize Jarrod A. Morrill to hand over my signature to those who have power on this issue.