Stop plans to build homes on Green Belt at Lye Green Nr Chesham
Chiltern District & South Bucks District Councils are jointly preparing a Local Plan until 2036. Part of the proposal is to expand the town of Chesham by building new homes of which 900 are proposed to be built on agricultural land currently designated as Green Belt on the NE of Chesham at a hamlet called Lye Green.
The Lye Green community fears these plans, if adopted, will (amongst many other things) result in:
Significant damage to the openness and visual appearance of the area, which is close to an Area of Outstanding Natural Beauty in the Chiltern Hills,
The loss of identity of the community in Lye Green which will then simply become absorbed within Greater Chesham whose sprawl will threaten and adversely impact upon the amenity of other nearby villages & settlements particularly from increased traffic.
Loss of good quality agricultural land and the adverse impact upon the wildlife, flora & fauna on the affected land.
The Lye Green Residents also question how the Council can claim "exceptional circumstances" to justify removing this site from the Green Belt. They also question whether Chesham can cope with such an expansion, when the road & drainage infrastructure is at capacity & the Council Highways Dept. have reported that "significant increases in congestion" in the town will occur adding to already bad air quality particularly in Berkhampstead Road. There are also concerns how sustainable such proposals are in terms of being too far from local shops and the Underground Station which itself struggles to cope with existing commuter demands.
The community feels that any expansion of the town must follow the Government's advice by looking to brownfield sites first (ie: unused or derelict employment land, empty offices, & unused areas outside the Green Belt - ie Brown not Green).
We question the need and ability of Chesham to cope with a disproportionate share of the new homes being planned in the combined areas of South Bucks & Chiltern District and urge that the proposal to build on the Preferred Option Site #1 on land to the NE of the town be scrapped.
Please sign this petition & visit www.brownnotgreen.weebly.com for more information on what else you can do to help.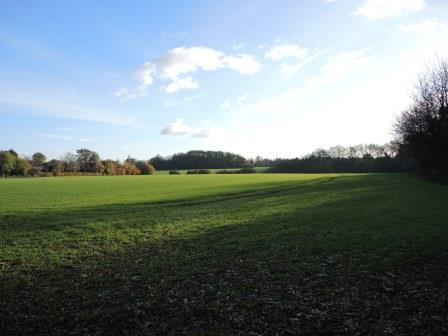 Announcement from the administrator of this website

We have closed this petition and we have removed signatories' personal information.

European Union's General Data Protection Regulation (GDPR) requires a legitimate reason for storing personal information and that the information be stored for the shortest time possible.