Open Bowring Park Changing Rooms Car Park
Bowring Park Car Park, off Herbert Avenue is locked, except when the Changing Room facilities are in use. This 30 space car park is much needed by the increasing number of park users who otherwise have to leave their cars in the road.
This petition calls on Telford & Wrekin Council to unlock this car park so that it can be used by all visitors to the park. The Council currently refuse to allow this car park to be used due to an apparent historic agreement with neighbours in the houses adjacent that it would only be opened when the Changing Rooms were in use.
This is an appalling act of NIMBYism (Not In My Back Yard syndrome). Bowring Park was gifted to the people of Wellington by the Bowring family for all to use. This petition demands that the Car Park is unlocked so that visitors to the park can use it.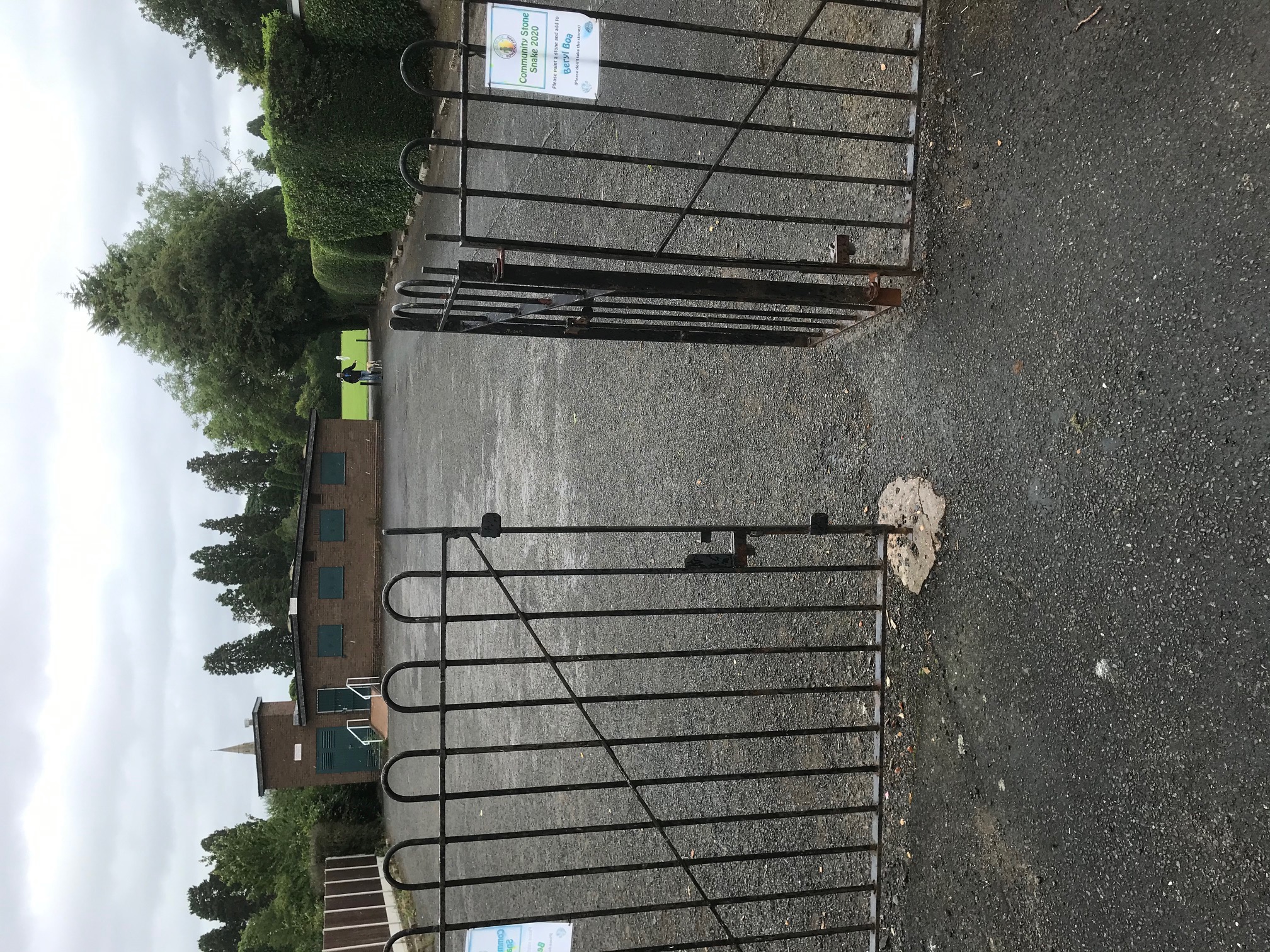 Sign this Petition
By signing, I authorize Paul Kalinauckas to hand over my signature to those who have power on this issue.
---
Is there something you want to change?
Change doesn't happen by staying silent. The author of this petition stood up and took action. Will you do the same? Start a social movement by creating a petition.
Start a petition of your own
Most popular petitions in last 30 days
We propose for the Weeley fireworks that will be held on The Weeley Car Boot Site, Colchester Road, Essex, CO16 9AD to be relocated. There are many concerns over the planned event at the weeley boot sale field , apparently we are to have a firework 'EXTRAVAGANZA'Not just once but on 2 consecutive nights! Personally I love fire works but this is totally inappropriate and misplaced .Weeley boot sale field has adjoining farms and livestock housing and is in close proximity to residential housing ,
Created: 2020-10-21
| Time period | All countries | United Kingdom |
| --- | --- | --- |
| All time | 5334 | 5082 |
| 30 days | 5333 | 5082 |
This petition has been set up on behalf of the members of Cleeve Cloud Golf Club who are responsible for running competitions and are the members section of Cleeve Hill Golf Course. This is due to the sad news that a decision has been made to close Cleeve Hill Golf Course from the 1st of April 2021. Unfortunately the current lease holder and the council have announced that the lease will be terminated early and golf will no longerbe  played on Cleeve Hill after more than 125 years of histoty. ht
Created: 2020-09-08
| Time period | All countries | United Kingdom |
| --- | --- | --- |
| All time | 2652 | 2492 |
| 30 days | 449 | 410 |
The Hathras gang rape victim's body has been cremated without consent of family or legal instruction BY on duty Police Officials, as if the gang rape didn't inflict enough pain upon the victim's family. The police officers need  to be penalized for this act on the basis of multiple grounds. Sign this petition to stop the systematic oppression by the police in our country. The police is not the LAW. It is time to wake up and step forward. For we shall not obtain change unless we Create it.
Created: 2020-09-30
| Time period | All countries | United Kingdom |
| --- | --- | --- |
| All time | 19233 | 320 |
| 30 days | 19075 | 320 |
End Special Anti-Robbery Squad (End SARS) or #EndSARS is a social movement in Nigeria that started on "Nigerian Twitter" opposing the Special Anti-Robbery Squad, a unit of the Nigeria Police Force. It is a call to end police oppression and brutality in Nigeria. The campaign started as a social media campaign using the hashtag #ENDSARS to demand for Nigerian government to scrap and end the deployment of Nigeria Police Force Special Anti-Robbery Squad, popularly known as SARS. Nigerians have share
Created: 2020-10-10
| Time period | All countries | United Kingdom |
| --- | --- | --- |
| All time | 2617 | 208 |
| 30 days | 2617 | 208 |
I ,the undersigned, call on Harrogate Borough Council to reject the Homes England planning application for Ripon Barracks Development until significant infrastructure improvements have been agreed, ensuring existing residents don't lose out by further traffic congestion. 
Created: 2020-09-01
| Time period | All countries | United Kingdom |
| --- | --- | --- |
| All time | 793 | 787 |
| 30 days | 170 | 170 |
As parents, we are asking Avanti Trust to delay the introduction of school uniform until September 2021 for the following reasons: 1. Avanti clearly stated, in writing in the curriculum review, to parents that they would not introduce uniform until Septemeber 2021. There has been no parent consultation over this early introduction.  2. We are in the middle of a global pandemic. Many schools have held off on uniforms as they have insisted on clean clothes every day. It is much harder to keep unif
Created: 2020-10-12
| Time period | All countries | United Kingdom |
| --- | --- | --- |
| All time | 140 | 139 |
| 30 days | 140 | 139 |
(Deutsche Version unten) The Rectorate of the University of Salzburg plans not to fill the only existing full professorship for Latin at the Department of Classical Studies following the retirement of the current position holder. This does not mean that the Latin program would be discontinued. Nevertheless, there are solid arguments for preserving the professorship: Only a strong Latin department with research-oriented teaching – for which a full professorship is essential – will be able to insp
Created: 2020-10-05
| Time period | All countries | United Kingdom |
| --- | --- | --- |
| All time | 3151 | 133 |
| 30 days | 3151 | 133 |
 We the undersigned do not agree with the introduction of school uniforms at Avanti hall school, Exeter. We also request that any clothing code changes happen with due consultation as previously agreed. Has any actual research been done into the usefulness of uniform in the modern school. In researching I have discovered: -There is no evidence to suggest that uniforms increase good behaviour. But there is evidence to suggest .. -no decrease in bullying , just change of type.-increase in awarenes
Created: 2020-10-13
| Time period | All countries | United Kingdom |
| --- | --- | --- |
| All time | 123 | 123 |
| 30 days | 123 | 123 |
VOTE OF NO CONFIDENCE FOR TRUSTEES The British Nuclear Test Veterans Association (Charity Number 1173575)We, the undersigned members of The British Nuclear Test Veterans Association (BNTVA) have composed this letter to express our dissatisfaction with the following trustees (Mrs C McDade, Mr J McDade, Mr A Jones, Mr W Perriman, Mr D Taunt, Mrs S Grigg and Mr J Lax) We understand the severity of this decision and did not arrive at it hastily. Over the past several years, the BNTVA has functioned
Created: 2020-10-08
| Time period | All countries | United Kingdom |
| --- | --- | --- |
| All time | 108 | 102 |
| 30 days | 108 | 102 |
We the undersigned, wish to state our objection to the planning application to build 49 homes on green fields north of Perrybook off Shurdington Road in Brockworth (20/00608/FUL) being considered by Tewkesbury Borough Council. We object to this development on the following grounds: Loss of green space and damage to the environment Poor design and layout of the proposed development Poor access to services and facilities Drainage issues Highway safety, access to the development is dangerous and wi
Created: 2020-08-28
| Time period | All countries | United Kingdom |
| --- | --- | --- |
| All time | 260 | 260 |
| 30 days | 90 | 90 |
PetitionOnline.uk
We provide free hosting for online petitions. Create a professional online petition by using our powerful service. Our petitions are mentioned in the media every day, so creating a petition is a great way to get noticed by the public and the decision makers.