Keep Bocs Pwdin in Rhydyfelin
RHYDYFELIN WE NEED YOUR HELP!
It has come to our attention that apparently the residents and business owners of RHYDYFELIN aren't happy with the placement of the trailer. We are located on land that is owned by the community of Rhydyfelin, which is parked in a corner out of the way and not causing an issue with parking or taking up unnecessary space. We are clean and tidy. In fact we have taken it upon ourselves to clean the area of rubbish left from other businesses... Chip papers and trays, cans, empty wrappers etc. 
We are fully insured and compliant with the relevant food and hygiene regulations set out by the local council. Who we are also registered with.
To our knowledge the complaint made is due to the placement of the trailer, because of the land being owned by Rhydyfelin, and the land being used as a car park for the other shops and businesses. We've also been made aware that there is concern that businesses are worried we are competition and will affect their business. We are not in competition with any other business in the area. We do not sell breakfasts, chips, cakes, baguettes, burgers or curry etc. We are a unique street food trailer, simply selling DESSERTS, that are mainly waffles and crepes with chocolate sauce toppings and fresh fruit. 
We are local people, who have and do live in Rhydyfelin. With family and friends here, children in local schools. We support the local businesses here. And have done for many years, just like the other residents of Rhydyfelin.
We are asking the community for a minute of your time. Those of you who live in Rhydyfelin, work in Rhydyfelin and have a business in Rhydyfelin, please help support a local business. Please can we ask that you sign this petition to show your support. If we receive enough support from the local residents and businesses, we can take this support and show the relevant bodies, and hope that this issue will be resolved. 
Please help support local businesses.
Thank you.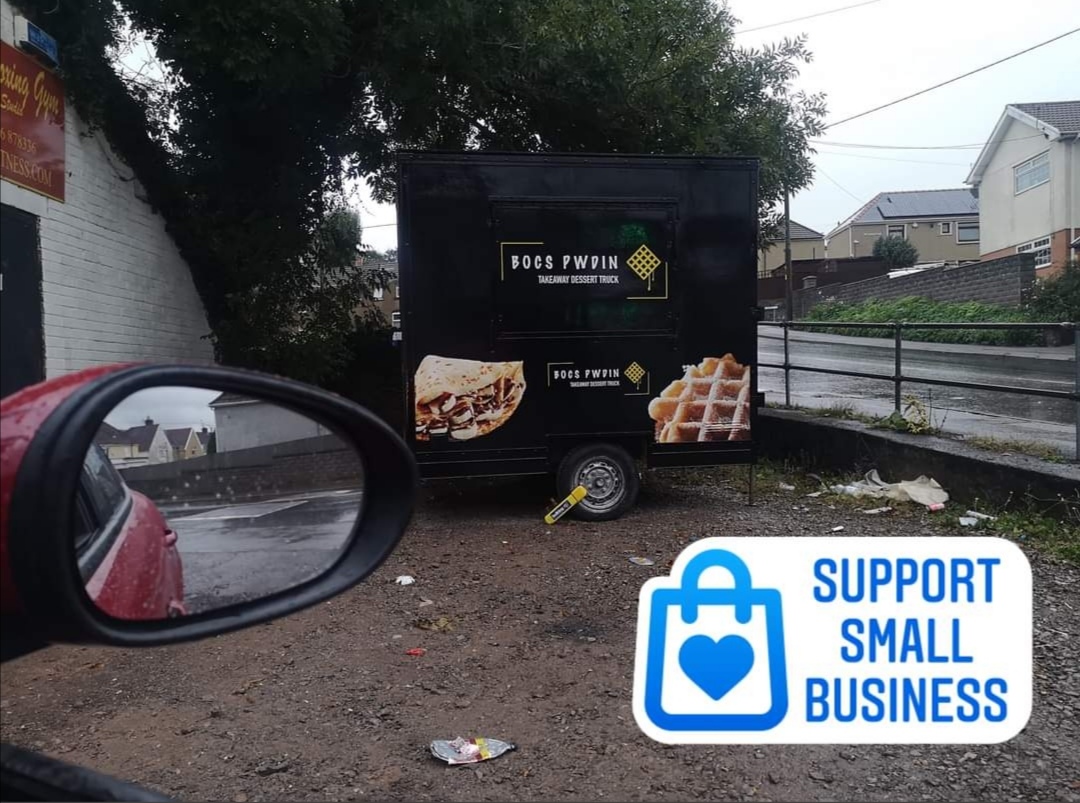 Sign this Petition
By signing, I authorize BOCS PWDIN to hand over my signature to those who have power on this issue.