Keep Mytchett Sure Start Open

Contact the author of the petition
Mytchett Sure Start Children's Centre to remain . . . OPEN!!
2015-09-22 05:54:39
Good Morning Everyone!
You will be delighted to hear of the fabulous news that the Sure Start Centre is to be kept open. 
Surrey County Council have retracted their threat of closure. This is brilliant news for Elaine and her wonderful team and of course for the young families of Frimley Green, Deepcut and Mytchett
I have been in touch with Elaine and she is of course thrilled with the news, which came through on her birthday of all days!!! Elaine has also been overwhelmed but very humbled by the amount of support she and the centre have received over the last 9 months and I know she would like to thank every single person who helped and did their bit to keep the centre open.
I have spoken to 96.4 The Eagle FM who have been following the progress of this campaign and the broadcast is going out today but t's a very short broadcast and doesn't include my sincere gratitude to all those involved. A special thanks needs to go to Paul Deach, Local Councillor who covered the campaign through every avenue he knew, Hanna Maturin for her relentless research, support and advice throughout the whole campaing and to Katie Thurlow, Elaine's Daughter, who for obvious reasons couldn't instigate the campaign but never failed to come up with new ideas and solutions to everything we encountered and listened to me ramble on through Skype! Elaine and I would like to thank you for your extraordinary dedication to the last 9 months. 
We are intending to hold a celebratory event in the forthcoming months and Elaine and her team look forward to seeing you there. We'll keep you posted on that should you wish to attend. 
Thank you again, this is an extraordinary result!!
Lucy Best
Lucy Best
MYTCHETT SURE START CENTRE NEEDS YOU
2015-04-03 08:25:39
Hi everyone!
We have an appointment with Surrey County Council on May 26th. We have until then to gather as much evidence we can of how, why and when the centre is and has been used. 
This is an anonymous questionnaire which will provide us with vital information and statistics for us to present in our 3 minute meeting with Surrey County Council. So this is CRUCIAL.
PLEASE COMPLETE THE FOLLOWING IF YOU HAVE USED ANY OF THE SERVICES:


https://www.surveymonkey.com/s/2BGYPN3
Thank you in advance for your time and support. 
Lucy Best
Lucy Best
*** THANK YOU ***
2015-03-23 09:24:24
Hi everyone,
Thank you to everyone who has shown their support for the Sure Start Centre and signed the petition. We now have well over 1000 signatures. Don't stop sharing and gaining more!
The petition will be presented along with a verbal and written explanation to Surrey County Council.
We have a very tense and painful wait after that until we hear anything. 
Once I hear the slightest speck of news, I will send another announcement. 
If you want to keep up to date with whats going on please see the links below:
http://savemytchettsurestart.co.uk/
https://www.facebook.com/supportmytchettsurestartcentre?ref=bookmarks
Thanks again,
Lucy Best
Lucy Best
Awareness is increasing but we need to keep going . . .
2015-02-11 20:09:04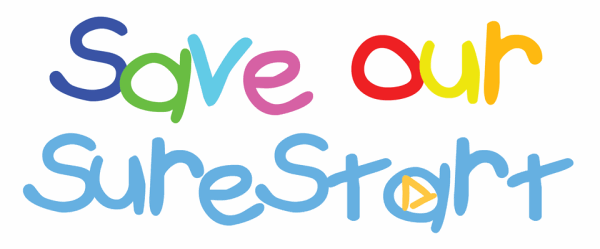 Thank you to All who have signed this petition so far. We would like to get the signatures up to 1000 by Monday so please forward the link to anyone you know will support the cause. 
http://www.petitions24.com/keep_mytchett_sure_start_open
As I am in New Zealand, I have a trusted team of supporters in the UK currently working on more ways to raise awareness and STOP the closure. 
So far we have. . . 
1) Set up the petition
2) Gained the attention of Michael Gove, local MP
3) Got coverage from the BBC, 96.4 The Eagle Radio Station and Camberley News
4) Gained support from Paul Deach the local Councillor
5) Drafted up flyers and posters to get out into the community
6) Taken full advantage of Social Media groups to get all information out as and when it happens
7) Gained a superb team of supporters 
Coming up . . . 
1) An awareness event
2) Paper petitions in the local area to gain support from those who don't have e-mail
3) Posters and Flyers out in libraries, dentists, doctors, hospitals, malls, schools, nurseries, daycares
If you want to get involced or have suggestions please let me know and I can put you in touch with the team. We need all the help we can get to make this happen so please don't think there's nothing you can do . . . we have strength in numbers so GET IN TOUCH.
Thanks again to all of you for your support
Lucy and the Team
Lucy Best