NO! To Masks in Schools
I WON'T SEND MY CHILD TO SCHOOL IN A MASK!
With the announcement today of children in grades 4 and up having to wear masks all day, comes a dilemma parents should not be faced with. Do I send my child back to school to wear a mask all day? 
Homeschooling and Private School are getting traction but that doesn't solve the problem or address the lack of common sense this decision has. Private schools won't be implementing masks, so if you have money your child is free to breathe. If you don't have a choice but to send your child to a publicly funded school you have no say, and your child's mouth is covered all day affecting their breathing, restricting oxygen, and they cannot be near their friends. 
Parents need come together, for the sake of all children, and show that that we DO NOT agree with this decision and WILL NOT accept it.
Join the fight for our children's future.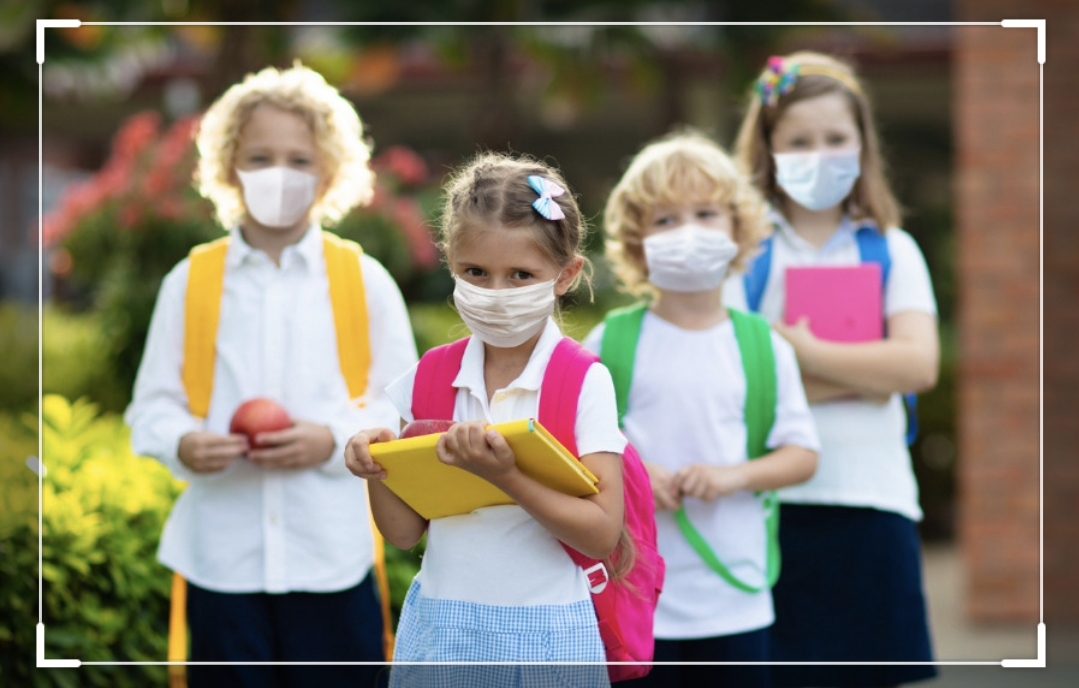 Sign this Petition
By signing, I authorize Oriana Orr to hand over my signature to those who have power on this issue.
---
Is there something you want to change?
Change doesn't happen by staying silent. The author of this petition stood up and took action. Will you do the same? Start a social movement by creating a petition.
Start a petition of your own
Most popular petitions in last 7 days
Students demand the opening of the Ambleside climbing wall, within the Covid19 regulations set out by the Association of British Climbing Walls. These regulations have allowed the opening of the majority of indoor climbing and bouldering walls in the UK and there is no reason that ours should not be opened. We are prepared to take escalating public non-violent direct action against the university if the climbing wall is not opened within three weeks. https://www.abcwalls.co.uk/wp-content/uploads
Created: 2021-04-17
| Time period | All countries | United Kingdom |
| --- | --- | --- |
| All time | 89 | 88 |
| 7 days | 88 | 88 |
To: Prime Minister Mateusz Morawiecki, Members of Parliament:   Article 196 of the Polish Penal Code states the following: Whoever offends the religious feelings of other persons by outraging in public an object of religious worship or a place dedicated to the public celebration of religious rites, shall be subject to a fine, the penalty of restriction of liberty or the penalty of deprivation of liberty for up to 2 years. This is an offence prosecuted ex officio by the public prosecutor's office
Created: 2021-03-12
| Time period | All countries | United Kingdom |
| --- | --- | --- |
| All time | 6004 | 376 |
| 7 days | 1141 | 70 |
According to Which? PCR tests for passengers in the UK can range from £60 (€69) to £214 (€246), causing concern that families in the UK will be unable to afford the costs of visiting expat relatives in Spain, and that Britons here will be unable to travel between Spain and the UK. After such a long separation from loved ones during the pandemic it is a priority for Britons here for tests to be affordable enough to see their families again when international travel opens again. The many Britons
Created: 2021-04-17
| Time period | All countries | United Kingdom |
| --- | --- | --- |
| All time | 130 | 50 |
| 7 days | 130 | 50 |
Crysral Palace are a discrase to the Premier League. The world would be better without them. 
Created: 2021-04-19
| Time period | All countries | United Kingdom |
| --- | --- | --- |
| All time | 14 | 13 |
| 7 days | 14 | 13 |
We are looking for land or somewhere we can go with our quads and bikes where it will not upset local residents or police. 
Created: 2021-04-18
| Time period | All countries | United Kingdom |
| --- | --- | --- |
| All time | 10 | 10 |
| 7 days | 10 | 10 |
Over the last 12 months we have seen the informal creation of popular routes for walking, cycling and running on our country lanes in Eccleston, Heskin and Mawdesley.  It has been wonderful to see so many people out, young and old, exercising and enjoying the countryside that surrounds our villages.  However, as the lockdown has eased and car use has increased, a number of these havens are becoming dangerous.  We want to encourage and maintain the high levels of people out exercising on our lane
Created: 2021-04-07
| Time period | All countries | United Kingdom |
| --- | --- | --- |
| All time | 200 | 198 |
| 7 days | 10 | 10 |
We all have suffered a bad year due to Covid, many laid off from work, loosing loved ones and many other impacts it has had. Delivery drivers in the lockdown played a large part some delivered medicines, groceries and fast food from the restaurants to the end customer. Risking ourselves to make sure we provided services what was needed. We were allowed to park in the town centres and collect deliveries without any consequences from Kirklees and it's traffic wardens. Now the lockdown has ended th
Created: 2021-04-19
| Time period | All countries | United Kingdom |
| --- | --- | --- |
| All time | 9 | 9 |
| 7 days | 9 | 9 |
On the 8th February, I will be launching a Group Litigation Order (GLO) against the UK Government for False Advertising surrounding the Covid19 campaigns. Until people start being held accountable, this will never end. Although I only need 18 signatures to file this order, I believe it will strengthen the case for the Judge to see how many people are backing this fight. Since March 2020, the UK Government have spent billions of pounds of tax payers money on illegal advertising surrounding Covid1
Created: 2021-02-01
| Time period | All countries | United Kingdom |
| --- | --- | --- |
| All time | 18296 | 17742 |
| 7 days | 6 | 4 |
The signatories on this petition are calling for an end to the dictatorship of the Stormont executive and public health officials who are infringing our inalienable human rights as set out in the Human rights act 1998. The Northern Ireland Act 1998 sets out the legislative competence of the Northern Ireland Assembly and states that the Assembly may not legislate in a manner that conflicts with the European convention on Human rights. The Act places a DUTY on public bodies not to act in contraven
Created: 2020-07-17
| Time period | All countries | United Kingdom |
| --- | --- | --- |
| All time | 1924 | 1811 |
| 7 days | 7 | 4 |
Recently Cadbury brought back an old chocolate bar due to a petition. I saw the story on the Manchester Evening News Facebook page. I made a comment regarding the Rowntree's Cabana chocolate bar wishing it would also make a come back. Likes and comments agreeing followed so I thought it's worth a shot?! So let's see if people power can get our caramel, coconut and cherry pieces wrapped in milk chocolate bar returned to our shop shelves!!!! 
Created: 2020-01-04
| Time period | All countries | United Kingdom |
| --- | --- | --- |
| All time | 417 | 411 |
| 7 days | 4 | 4 |
PetitionOnline.uk
We provide free hosting for online petitions. Create a professional online petition by using our powerful service. Our petitions are mentioned in the media every day, so creating a petition is a great way to get noticed by the public and the decision makers.