NO! To Masks in Schools
I WON'T SEND MY CHILD TO SCHOOL IN A MASK!
With the announcement today of children in grades 4 and up having to wear masks all day, comes a dilemma parents should not be faced with. Do I send my child back to school to wear a mask all day? 
Homeschooling and Private School are getting traction but that doesn't solve the problem or address the lack of common sense this decision has. Private schools won't be implementing masks, so if you have money your child is free to breathe. If you don't have a choice but to send your child to a publicly funded school you have no say, and your child's mouth is covered all day affecting their breathing, restricting oxygen, and they cannot be near their friends. 
Parents need come together, for the sake of all children, and show that that we DO NOT agree with this decision and WILL NOT accept it.
Join the fight for our children's future.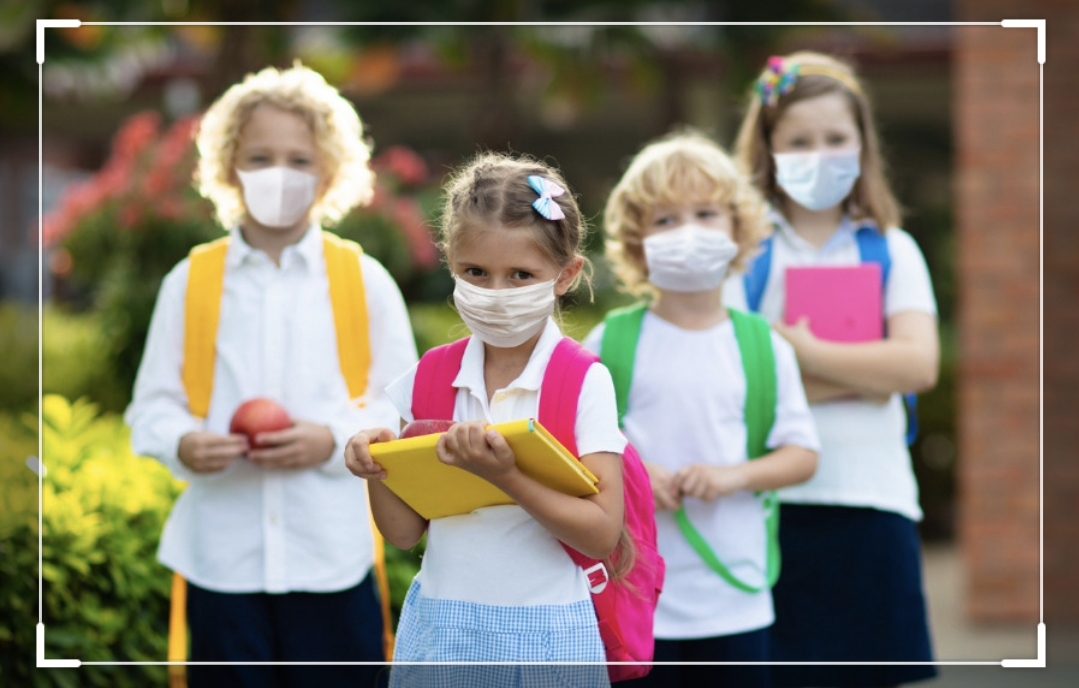 Sign this Petition
By signing, I authorize Oriana Orr to hand over the information I provide on this form to those who have power on this issue.
---
Is there something you want to change?
Change doesn't happen by staying silent. The author of this petition stood up and took action. Will you do the same? Start a social movement by creating a petition.
Start a petition of your own
Most popular petitions in last 30 days
Glenkingie Terrace planning application appeal. The developer has appealed against the decision of the Highland council's refusal for planning permission for 18 houses and flats at Glenkingie Terrace / Kilmallie Road Green.  This now means the decision is outwith local hands and will be considered by Scottish Government officials in Edinburgh. Planning was refused by Highland Council in April 2021, with Ben Thompson stating that the impact on existing resident parking and green space were too gr
Created: 2021-08-05 Statistics
| Time period | All countries | United Kingdom |
| --- | --- | --- |
| All time | 326 | 319 |
| 30 days | 9 | 319 |
Investigation and Prosecution of Those Individuals Responsible for Crimes Against Humanity   29 September 2021     The International Criminal Court Office of the Prosecutor Post Office Box 19519 2500 CM The Hague The Netherlands     And   Ms. Karen Mosoti, or official replacement for the office of Liaison Office of the International Criminal Court to the United Nations 866 United Nations Plaza Suite 476 New York, NY, 10017 USA 212-486-1346/47/62     Email: otp.informationdesk@icc-cpi.int   Dear
Created: 2021-09-29 Statistics
| Time period | All countries | United Kingdom |
| --- | --- | --- |
| All time | 68853 | 7069 |
| 30 days | 1988 | 241 |
Please help us get as many signatures as possible to help us keep West College Scotland nursery open! Us as parents rely on this nursery and so does the community, this nursery has been in our wee town for many of years, helping parents get back into education. The staff at this nursery are fantastic also they deserve all the support we can give them.
Created: 2021-12-28 Statistics
| Time period | All countries | United Kingdom |
| --- | --- | --- |
| All time | 212 | 211 |
| 30 days | 212 | 211 |
 CK Hutchison Networks (UK) Ltd has submitted a prior approval application to erect an 18.5m high mast with associated cabinets (4) at the end of Corney Road close to the junction with Pumping Station Road, Grantham Road and Corney Reach This proposal is in the Old Chiswick Conservation Area and adjacent Chiswick House Conservation Area, will be very visible above the tree line and visible for a wide radius across Chiswick The scale, height, and unsympathetic way this structure has been designed
Created: 2021-12-15 Statistics
| Time period | All countries | United Kingdom |
| --- | --- | --- |
| All time | 211 | 210 |
| 30 days | 180 | 183 |
This petition is to register our view of non consent to British Parliament, to their mandates or corporate laws pertaining to Covid legislation, passports or any mandated vaccination. We are under common law and our bodies are not under rule of the government, we shall not allow anything that contravines the Nuremberg Code upon us nor enter into any dialogue that does. We shall only remove this order of consent when there is a government in place that we agree with. The present government is act
Created: 2021-12-09 Statistics
| Time period | All countries | United Kingdom |
| --- | --- | --- |
| All time | 244 | 240 |
| 30 days | 60 | 162 |
The road bridge over the railway at Cot Hill has been closed for vehicles travelling in a northerly direction out of Merafield. The official diversion route for local traffic is preposterous as it sends vehicles on a convoluted journey out to Eburton, Billacombe and back across the Embankment to enter Plympton again via Marsh Mills (which often has its own conjestion issues). This is an adbsurd and unrealistic route for Merafield residents wishing to travel to places like Ridgeway, Colebrook and
Created: 2022-01-07 Statistics
| Time period | All countries | United Kingdom |
| --- | --- | --- |
| All time | 67 | 67 |
| 30 days | 67 | 67 |
***THIS IS NOT A PETITION***THIS IS NOT A PETITION***   ***THIS  IS A STATEMENT OF FACT TO THE UNITED KINGDOM GOVERNMENT***   ***WE THE PEOPLE*** THE SOVEREIGN PEOPLE  OF THE UNITED KINGDOM UNDER OUR GOD GIVEN RIGHTS & UNDER COMMON LAW (THE HIGHEST LAW IN THE LAND)   ***WE DO NOT CONSENT *** TO THE FOLLOWING ; Tyranny Communism/Marxism/Totalitarianism & any other ism or similar that goes against our basic & god given rights & freedoms One world government/new world order Mask wea
Created: 2021-12-14 Statistics
| Time period | All countries | United Kingdom |
| --- | --- | --- |
| All time | 63 | 62 |
| 30 days | 49 | 62 |
Upon receiving requests from the community, a local charity has submitted a planning application for a cemetery on the land within their ownership. They have committed a huge investment in the purchase and plan to develop the setting with vast landscaping, making it a peace garden for contemplation and pay respects. The public paths are shown to remain open and the area accessible for everyone. Please support the cause by signing this petition in favour of the application being approved.
Created: 2021-11-24 Statistics
| Time period | All countries | United Kingdom |
| --- | --- | --- |
| All time | 3307 | 3278 |
| 30 days | 37 | 58 |
Dear Kaarle Hämeri (Chancellor), Sari Lindblom (Rector) and Paula Eerola (Vice-Rector), Dear Hanna Snellman (Vice-Rector), Tom Böhling (Vice-Rector) Dear Pirjo Hiidenmaa (Dean, Faculty of Arts) We the undersigned wish to express our deep concern at the plans put forward by the University of Helsinki's Faculty of Arts in respect of theatre studies and other smaller arts subjects. These proposals threaten the viability of theatre studies nationally. It would be difficult to overstate the importa
Created: 2021-12-13 Statistics
| Time period | All countries | United Kingdom |
| --- | --- | --- |
| All time | 3396 | 55 |
| 30 days | 1036 | 51 |
Mr. President, Mr. Prime Minister, We appeal to you not to participate in the events related to the 24th Winter Olympic Games, which are to take place in communist China in 2022. Not far from the Olympic Village, there are concentration camps and prisons for political opponents of the totalitarian regime.The people of Poland have been respected for centuries for standing up for freedom, not only their own but also someone else's. The motto "For our freedom and yours" and the ethos of the "Solida
Created: 2021-12-22 Statistics
| Time period | All countries | United Kingdom |
| --- | --- | --- |
| All time | 689 | 50 |
| 30 days | 689 | 50 |
PetitionOnline.uk
We provide free hosting for online petitions. Create a professional online petition by using our powerful service. Our petitions are mentioned in the media every day, so creating a petition is a great way to get noticed by the public and the decision makers.