Improving Dartford Canal Path between Mill Pond Road and Home Gardens
Dartford Town Centre has experienced a large increase in population density over the last 5 years. Development of the old GSK Site at Mill Pond Road and the Northern Marshes has led to an increase in traffic and footfall into Dartford Town Centre, however this side of the rail way tracks is disconnected from the town centre due to inaccessibility.
There are many people now living in Dartford with a desire for safe, clean and well-lit walking routes into the town centre and to the train station with direct access to Central Park. Residents would like to see this canal path improved dramatically, with a well-lit path, which is safer and regularly maintained as it is now a busy thoroughfare into the town centre and up to Dartford train station.
Key Improvements for the Canal Path into Dartford Town
The path is in need of basic infrastructure to ensure this path can be utilised away from the main traffic and hubbub of the one-way system and enjoy the waterways. Sections of the footpath pre railway bridge and after the railway bridge needs to be re-laid and improved to minimise accidents and ensure those on mobility devices can access this footpath without difficulties.
Lighting is required; this walkway is pitch black once daylight hours have ended and solar powered lamps along this path would be hugely beneficial and encourage people to walk into town for shopping, recreation and night life. Currently there are no lights along here and only floodlights from the Wickes centre which does not light up the path.
Waste bins, more are needed along here by the court buildings to reduce littering and enable residents to sit and enjoy the waterway, wildlife and vegetation.
The path itself near the footbridge to the railway station is badly in need of maintenance to reduce accidents and make this a pleasant walk.
The Path under the railway bridge all the lights are out of order and need to be fixed and more lighting put in place to make this a safe passageway.
The subway tunnel under Home Gardens has over 50% of the lights not working and the tile work of the wall needs to be cleaned up and refuse bins installed on the ramps to stop littering. This could be a lovely heritage site with art installations under here for the town centre.
Urban canals are promising settings for interventions to encourage green space usage and increase physical activity and other wellbeing behaviours. Interventions that improve access to green corridors along canals and provide separate routes for different types of physical activities may be particularly effective and warrant investment for Dartford Council to connect the new developments to the town centre. Perhaps a section 106 can be levied to developers to improve this path such as Bellway Homes. Barratt Homes & Weston Homes?
If you feel this would be a huge benefit to you and your family please sign this petition to gain consideration for much needed improvements to Dartford Town.
Link of online petition: https://www.petitions.net/improving_dartford_canal_path_between_mill_pond_road_and_home_garden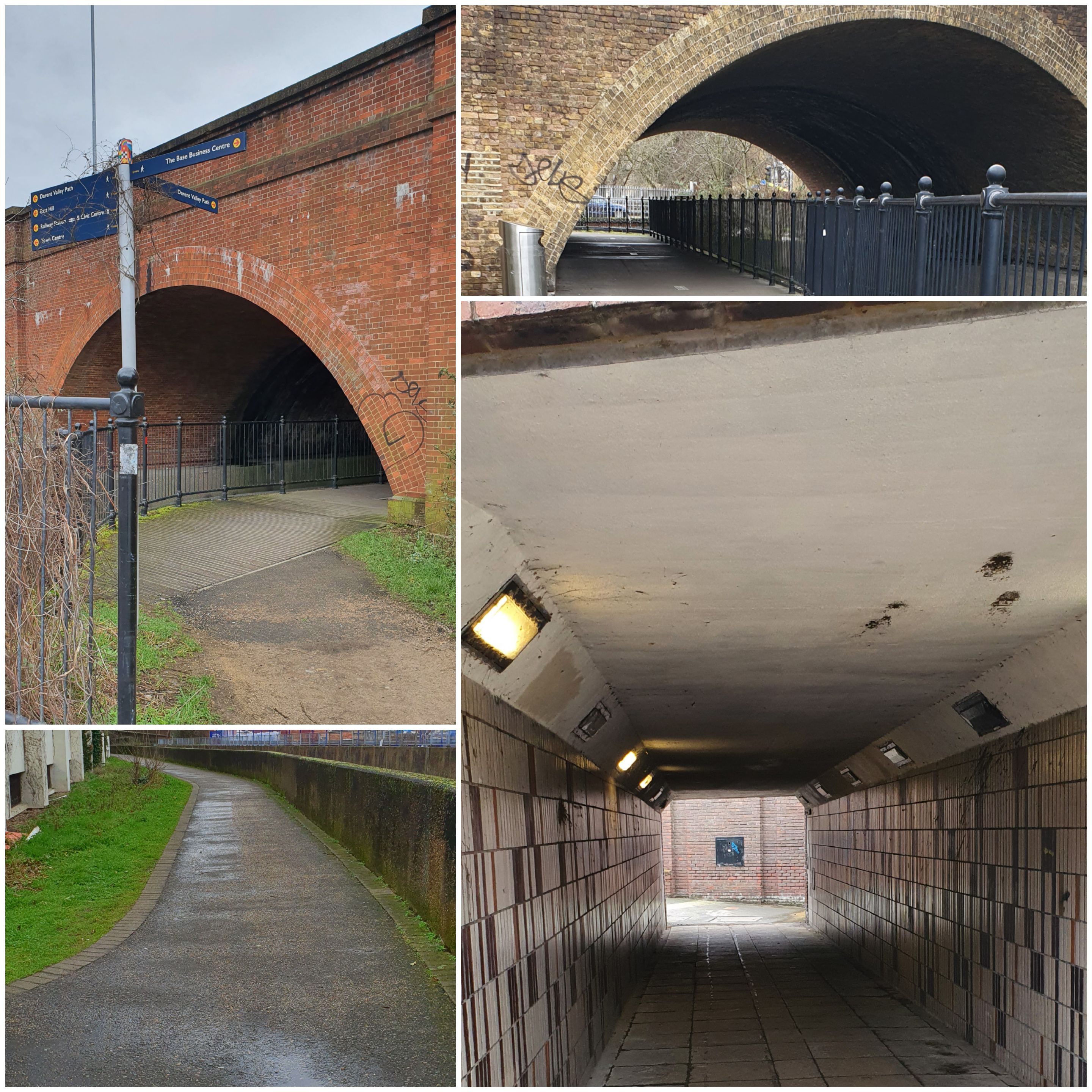 Sign this Petition
By signing, I authorize Ringley Limited to hand over the information I provide on this form to those who have power on this issue.