Victoria - Asset of Community Value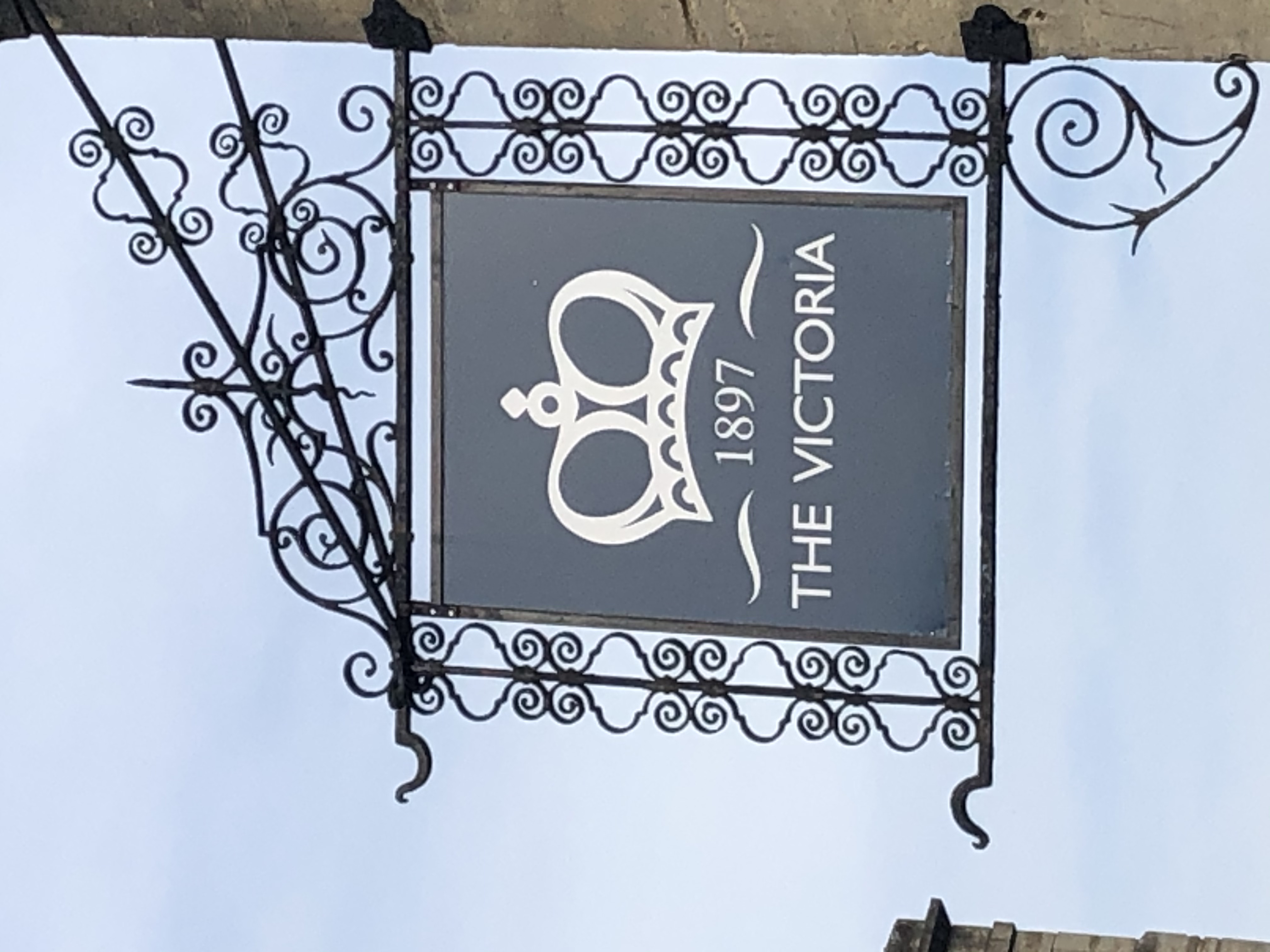 The Victoria has served the local residents of western Oldfield Park for over 120 years, providing the focal point, meeting place and social space where neighbourhood relations were formed and renewed. Until its recent closure the Vic also provided a range of in-house activities including pool, snooker, darts and skittles – each well-supported by teams organised into leagues. It also hosted a wide range of outside clubs and organisations.
Until it changed hands in 2016 the Vic had been viable as a pub. After a short period of steep decline, the pub closed without any warning in October 2018. Many local residents greatly miss having an informal place to socialise and feel connected to their neighbourhood community. With some diversification of activities, the Victoria has the potential to be a truly multipurpose hub, serving all sectors of the local community. We see the Victoria as an essential part of our local community fabric and we ask for it to be listed as an Asset of Community Value.
Sign this Petition
By signing, I authorize Iqbal Hamiduddin and Liz Alvey to hand over my signature to those who have power on this issue.
---
Is there something you want to change?
Change doesn't happen by staying silent. The author of this petition stood up and took action. Will you do the same? Start a social movement by creating a petition.
Start a petition of your own
Most popular petitions in last 7 days
On the 8th February, I will be launching a Group Litigation Order (GLO) against the UK Government for False Advertising surrounding the Covid19 campaigns. Until people start being held accountable, this will never end. Although I only need 18 signatures to file this order, I believe it will strengthen the case for the Judge to see how many people are backing this fight. Since March 2020, the UK Government have spent billions of pounds of tax payers money on illegal advertising surrounding Covid1
Created: 2021-02-01
| Time period | All countries | United Kingdom |
| --- | --- | --- |
| All time | 17410 | 16915 |
| 7 days | 551 | 524 |
The signatories on this petition are calling for an end to the dictatorship of the Stormont executive and public health officials who are infringing our inalienable human rights as set out in the Human rights act 1998. The Northern Ireland Act 1998 sets out the legislative competence of the Northern Ireland Assembly and states that the Assembly may not legislate in a manner that conflicts with the European convention on Human rights. The Act places a DUTY on public bodies not to act in contraven
Created: 2020-07-17
| Time period | All countries | United Kingdom |
| --- | --- | --- |
| All time | 1866 | 1763 |
| 7 days | 47 | 45 |
The hospitality industry is on its knees. We need to make a stand and make it now - so Work Anywhere Hub is lobbying the government to allow venues to reopen on March 8th along with schools. Across the country buildings lay empty. These buildings could be used as safe spaces for workers. The hospitality industry should not be forced to suffer any more. If offices are allowed to open then why can't we? Work Anywhere Hub proposes that all venues be allowed to open as remote, COVID-safe workspaces.
Created: 2021-02-15
| Time period | All countries | United Kingdom |
| --- | --- | --- |
| All time | 194 | 190 |
| 7 days | 36 | 36 |
In short, we do not want Greenwich council to block all the access roads that run North/South between Woolwich Road and the A2/Blackheath.   I like many of you have just received a letter through the post informing me of proposed changes to road layouts in the Westcombe Park/Vanburgh hill area. The letter does not include a map of the propsed changes which in itself is misleading, it then directs you to a website where you can find the map, some assumptions and disinformation and participate in
Created: 2021-02-05
| Time period | All countries | United Kingdom |
| --- | --- | --- |
| All time | 435 | 435 |
| 7 days | 36 | 36 |
I study & advocate for the Common Law and have done for almost 10 years now. I sign many petitions however they rarely have and success for the common good, public interest and most importantly legal remedy. I moderate a Facebook private account on Common Law remedy. Sovereign Men/Women of UK for Common Law Remedy against Private Corporation. The Government and Police etc are in breach of their oaths and Contract with the people therefore it is Legal Remedy that we have a non optional guaran
Created: 2021-02-03
| Time period | All countries | United Kingdom |
| --- | --- | --- |
| All time | 111 | 109 |
| 7 days | 36 | 36 |
Despite the government advice that schools are to reopen on the 8th March, Mrs Padgett, the Headteacher of Cockburn Haigh Road School has taken the decision to only open the school to Year 1 and Year 2 children 2 days a week. After losing out on nearly a year of education our children now run the risk of falling even further behind than their peers as they won't have access to the school for 60% of the week. If you want OUR school to reopen full time for ALL our children then please sign the pet
Created: 2021-02-23
| Time period | All countries | United Kingdom |
| --- | --- | --- |
| All time | 33 | 33 |
| 7 days | 33 | 33 |
As regular users of the bridle path (junction of Halliloo Valley Road and Park Ley Road) we are concerned that the surface is getting increasingly dangerous and hazardous to walk, ride or cycle on. This is due to the steep incline of the hill, constant erosion, effects of weather and change in seasons. As such, we are petitioning our local Council to address this by improving the surface to avoid accidents and injury to walkers, horses and cyclists by slipping or falling.
Created: 2020-11-01
| Time period | All countries | United Kingdom |
| --- | --- | --- |
| All time | 54 | 53 |
| 7 days | 31 | 30 |
We believe in upholding the democratic values of freedom of speech, thought, and expression. We view Academic freedom of expression in universities as paramount to the process of higher education and empirically-grounded research. The suppression of opposing views stifles critical thought and debate, which are incredibly important parts of a university education and should be promoted and encouraged in both students and staff. We strongly oppose the idea that Academic Freedom should only apply
Created: 2021-02-27
| Time period | All countries | United Kingdom |
| --- | --- | --- |
| All time | 231 | 23 |
| 7 days | 230 | 23 |
On December 28, 2020, the World Federation of Hungarians (founded in 1938) issued the following protest against stealthy coercion of SARS-COV-2 vaccines. The Parliamentary Assembly of the Council of Europe in Strasbourg on 27 January 2021 was the first confirming the prohibition of discrimination in the case of COVID-19 vaccinations. In articles 7.3.1, 7.3.2 and 7.5.2. of Resolution No 2361/2021. https://pace.coe.int/en/files/29004/html          Join us!   Let's help together Hungary to fulfil
Created: 2021-02-17
| Time period | All countries | United Kingdom |
| --- | --- | --- |
| All time | 608 | 19 |
| 7 days | 306 | 15 |
I WON'T SEND MY CHILD TO SCHOOL IN A MASK! With the announcement today of children in grades 4 and up having to wear masks all day, comes a dilemma parents should not be faced with. Do I send my child back to school to wear a mask all day?  Homeschooling and Private School are getting traction but that doesn't solve the problem or address the lack of common sense this decision has. Private schools won't be implementing masks, so if you have money your child is free to breathe. If you don't have
Created: 2020-07-31
| Time period | All countries | United Kingdom |
| --- | --- | --- |
| All time | 679 | 18 |
| 7 days | 15 | 15 |
PetitionOnline.uk
We provide free hosting for online petitions. Create a professional online petition by using our powerful service. Our petitions are mentioned in the media every day, so creating a petition is a great way to get noticed by the public and the decision makers.