Objection to social housing in Dermott Gardens, Comber
Plot of land at the end of Dermott Gardens, Comber has planning permission for 6 x houses (4 x 3 beds, 2 x 4 beds).  Carrickmacstay Developments Ltd, a developer from Warrenpoint, is building the houses and plans to sell to radius housing to use as 6 x social houses.  This area is privately owned residential properties, there is NO social housing and it is not the correct area for there to be, a developer who does not know this area has decided it is the easiest thing to do regardless of the issues it will cause the current residents without their considerations. 


While there is a need for social housing, this is not the right place, property prices in the area will be effected, notoriously social housing brings anti-social behaviour and increased crime. No doubt there are good social housing developments but these are overshadowed by the issues and problems brought by the not so good ones.
The people / property of those living in Dermott Gardens, Ballyhenry Manor, Ballyhenry Lane and some of those on Ballyhenry Road and surrounding areas may be effected, I urge the intended use of this development to be reconsidered.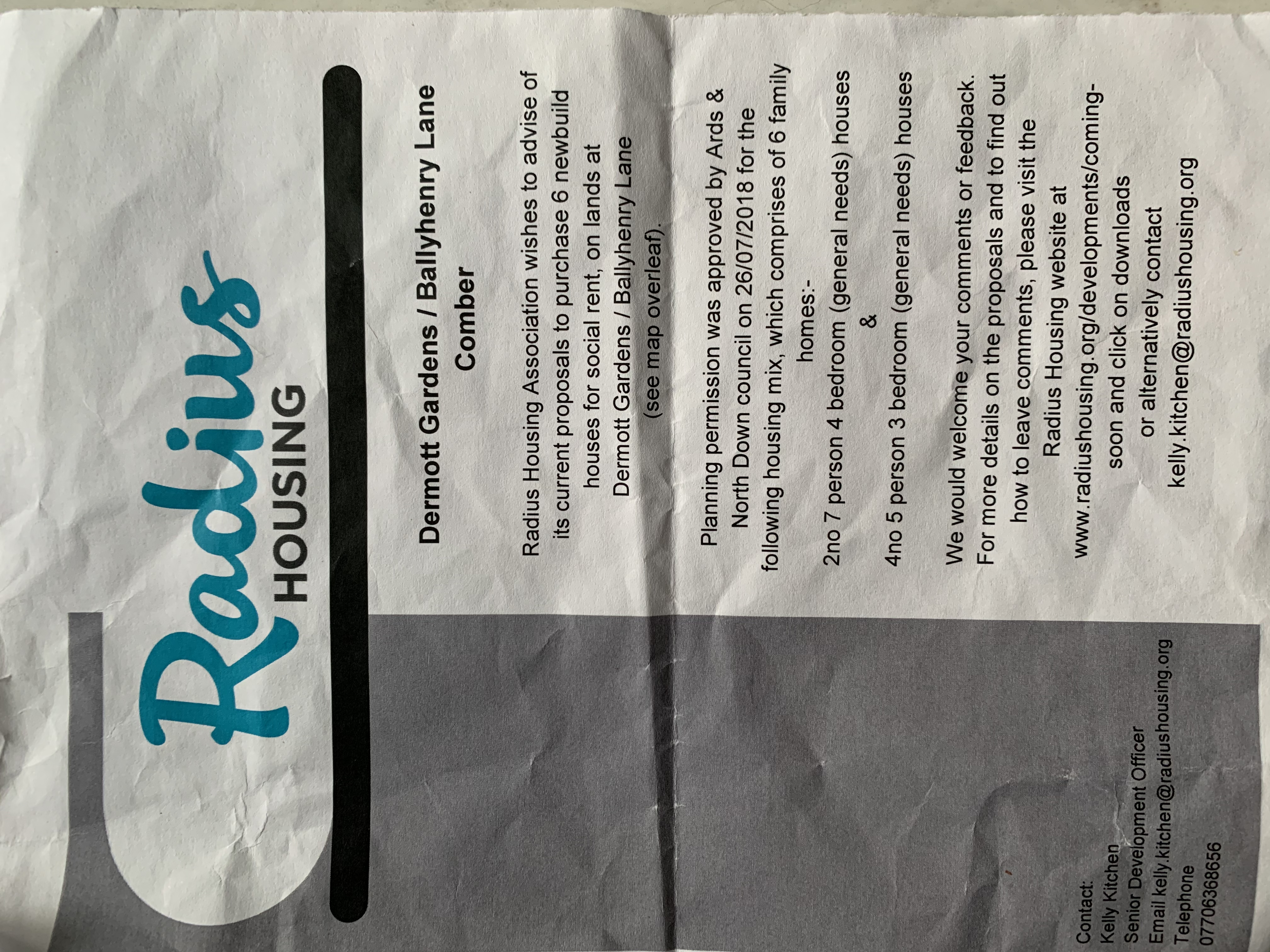 Sign this Petition
By signing, I authorize Concerned resident to hand over the information I provide on this form to those who have power on this issue.