Milena Velba to reenter the modeling stage giving the fans a little bit of happiness in the time of crises
Now, in the time of crises and lost jobs, it would be smart for Milena to reenter the modeling stage and earn decent money for "just" giving the fans a little bit of happiness back.

Lets be part of this petition to convince her and Daktari to give us all a little love in critical times!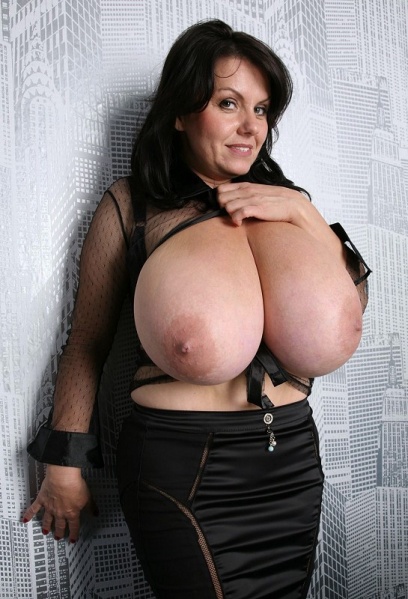 Milena Velba (born July 19, 1970, in Ústí nad Labem, Czechoslovakia) is a Czech adult model who lives in Germany. She did solo modeling as well as scenes with other women, which often involved Milena seducing a busty younger woman and resulted in the two of them passionately kissing and sucking each other's breasts.
In October 2003 Milena, then age 33, was introduced by a friend to Nadine Jansen, who already had her own website featuring herself and other big-boobed models. Milena posed for Nadine's site and her modeling career was launched. Milena's popularity skyrocketed immediately after the appearance of her first topless photos, and she launched her own website on April 22, 2004.[3]
She also appears in videos and layouts aimed at the lactation fetish. She currently has stopped lactating as seen in her latest video clips. Photos of Velba taken a few years before her career really took off reveal that her breasts were smaller than they are now, though still very large. Within this past year, two of her rare huge cup/small band bras (the Vanessa by Ulla and the Belle by Fantasie) were sold on Germany's eBay for large sums of euros. She also has a noted affection for old cars and Harley-Davidson motorcycles, which show up in many of her photosets and videos.
On May 8, 2014, Bernd Daktari Lorenz announced that Milena's website could be shutting down at the end of the year, due to low profits. The announcement also stated that they would be open to continue operating the website in the future if conditions improved.[3] In November 2014, Milena announced on her website that she would be continuing and possibly revamping her website. She cited her enjoyment working with Hitomi and lots of emails from her fans asking her not to retire.
In August 2016, Milena posted on her official website that she will be retiring at the end of the year. A few months later, she announced that she had worked on enough new content to be posted on her website until summer 2017.[3] In October 2017, it was announced on Nadine Jansen's website that Milena will continue modelling and that her new content will be posted on Jansen's website.[4]
Bachkground Text and image from http://www.boobpedia.com/boobs/Milena_Velba
Sign this Petition
By signing, I authorize Global Milena Fan Group to hand over my signature to those who have power on this issue.